Bauchi-Gombe Highway Now A Motorist Nightmare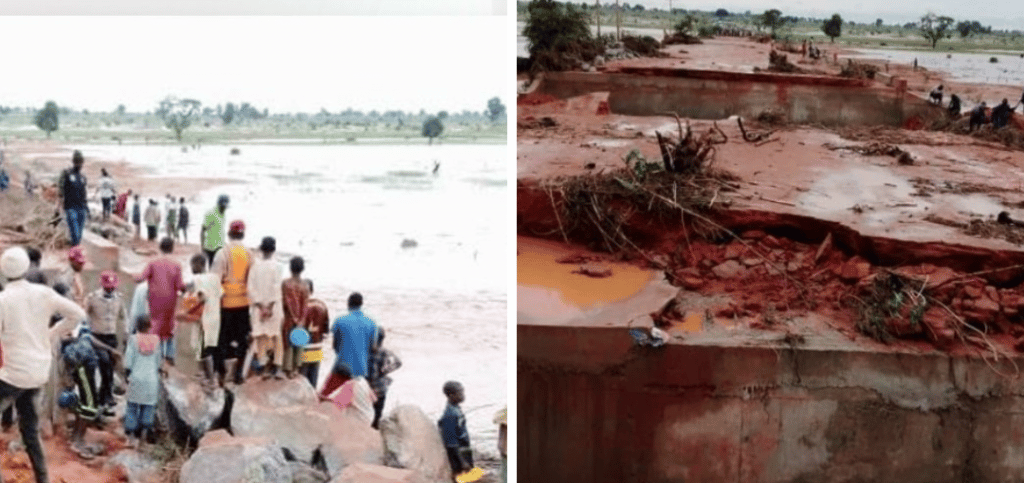 The Bauchi-Gombe federal highway, about 10 kilometers away from Bara village, Kirfi Local Government Area of Bauchi State is cut off, leaving motorists stranded for unending hours and sometimes would have to opt for a u-turn or an alternative long-distance route.
The current situation became worse when the road was flooded occasioned by a heavy downpour that lasted over seven hours cutting off the culvert linking the road.
Motorists from Yola and Gombe would have to make a turn to Gombe for an alternative road through Darazau, which is a much longer distance.
Some motorists would have to take the risk for an alternative road through Kashere from Billiri.
This diversion is risky because the road is not only tough and rough, it is also threatened by flood, driving miles away through the forest, a motorist said.
Though, work on the cut-off road is going on but one of the authorities on the construction site who spoke to our correspondent said that it would take a few weeks for the road to be fixed.
However, some motorists interviewed, having expressed dismay, called on the constituted authority to consider constructing a bridge rather than a culvert to end the annual flood menace.
The Federal Roads Maintenance Agency (FERMA) we're told has been handling the road. However, the maintenance agency could not go beyond building culverts on the highway.