Black Market Dollar To Naira Exchange Rate Today 9th May 2022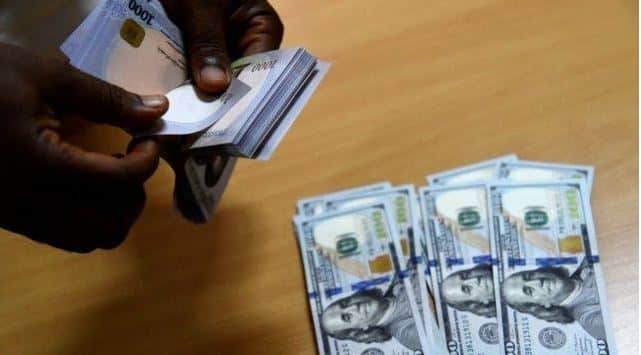 What is the Dollar to Naira Exchange rate at the black market also known as the parallel market (Aboki fx). See the black market Dollar to Naira exchange rate for 8th May, 2022 below. You can swap your dollar to Naira at these rates.
How much is dollar to naira today in black market?
Dollar to naira exchange rate today black market (Aboki dollar rate):
The exchange rate for a dollar to naira at Lagos Parallel Market (Black Market) players buy a dollar for N570 and sell at N590 on Sunday, 8th May, according to sources at Bureau De Change (BDC).
Please note that the Central Bank of Nigeria (CBN) does not recognize the parallel market (black market), as it has directed individuals who want to engage in Forex to approach their respective banks.
Dollar to Naira Black Market Rate Today
| | |
| --- | --- |
| Dollar to Naira (USD to NGN) | Black Market Exchange Rate Today |
| Buying Rate | 570 |
| Selling Rate | 590 |
Please note that the rates you buy or sell forex may be different from what is captured in this article because prices varies.
CBN Reveals How Fuel Price Increased From N87 To N165 Per Litre In Six Years
Data from the Central Bank of Nigeria (CBN) has shown how the fuel pump price increased by 91% in six years.
From December 2015 to  December 2021, the cost of the fuel pump increased from N87 per litre to N165.77, according to the data released by the apex bank.
Following the introduction of the price modulation system by the Federal Government in 2016, the Nigerian National Petroleum Corporation (NNPC) became the country's sole importer of petrol.
The value of crude oil on the international market rose a few months after the raise in May 2016, but the value of Nigeria's currency, slite to about N500/dollar, down from roughly N197.
This resulted in a sharp increase in the landing cost of fuel, and the country, unwilling to raise the commodity's pump price, quickly returned to subsidizing the product.
Before remitting funds to the Federation Account, the NNPC classified the subsidy payments as under-recovery and withheld them from the revenues of domestic crude oil sales.