Nollywood Actress, Afro Candy Reveals Why She Acts Adult Movie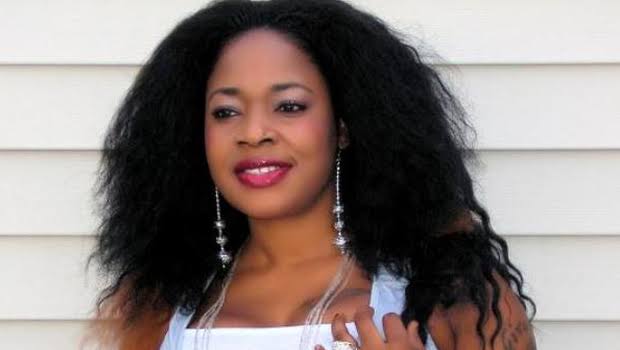 Popular Nigerian actress, Judith Mazagwu, also known as Afro Candy has revealed what inspired her to become a porn star.
Afro Candy revealed this during an interview with Vanguard Live Chat on Instagram on Friday.
The actress is currently in the country to pay her last respect to her mother, Agatha Opara, whose remains were laid to rest on Saturday, April 30.
Afro Candy when asked how she feels about being back in Nigeria said, "There is no place like home. I think I love it here. I missed Nigeria for years and I'm glad to be here again."
According to the actress, she became controversial when she moved to the United States.
She noted that while in Nigeria and Nollywood, she finds it difficult to act in adult-related scenes, but things changed when she travelled out.
The actress and singer disclosed that her marriage had crashed before she became controversial, adding that her husband came back to beg thereafter.
She disclosed that she started acting in adult movies as a means of survival to take care of herself and her two daughters in the US.
When asked if she would like to change her lifestyle she said, "I have a goal, and once I strike my goal in future, I will change my business. Subsequently, I will not be doing much porn, but I will have girls that will be doing it for me. Once I strike what I am working on, I will reduce my appearance on porn sites. Like, everything is hustling for survival. Maybe, when I make billions of Dollars that I am expecting, I will stop acting too much porn, But for now, the hustle continues."