Police Escorts James Brown After He Returns Nigeria Amidst Protest Against Cross Dressing Bill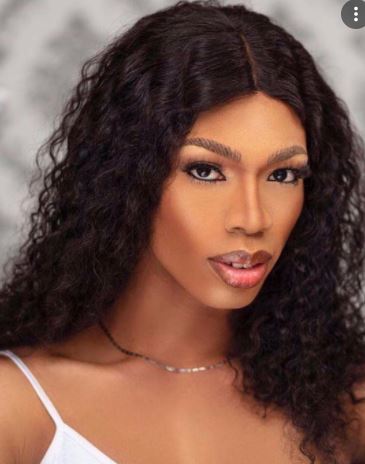 Popular cross dresser and brand influencer, James Brown received police escort after he landed the country amidst protest over a proposed bill criminalizing cross-dressing in Nigeria.
Naija News understands that James Brown had been out of Nigeria for several months after he travelled abroad, the UK precisely for his education.
The fast-rising content creator had uploaded beautiful pictures of himself arriving in London for the first time, whilst announcing his new destination to his followers.
James Brown's visit to London came as a surprise to many people who marveled at his level of  growth.
Apparently, the content creator is on a visit to Nigeria and was given a grand welcome as some police escorts were seen riding along side his entourage in Lagos.
This comes hours after a group of LGBT (Lesbian, Gay, Bisexual, Transgender) advocates  stormed the streets to demand that the 'Cross Dressers Bill' which was recently proposed at the National Assembly, Abuja, in April 2022, be revoked.
Naija News reports that a bill prohibiting cross-dressing and proposing a six-month jail term for offenders was recently read on the floor of the House of Representatives.
The bill states that, "a person engaging in crossdressing is guilty of an offence and liable to imprisonment of 6 months or to a fine of five hundred thousand naira."
Enjoying his grand welcome; James Brown via his verified Instagram wrote; "I AM BACK"
Watch video below;