War: Ukraine Get Another Massive Weapon Support To Fight Russia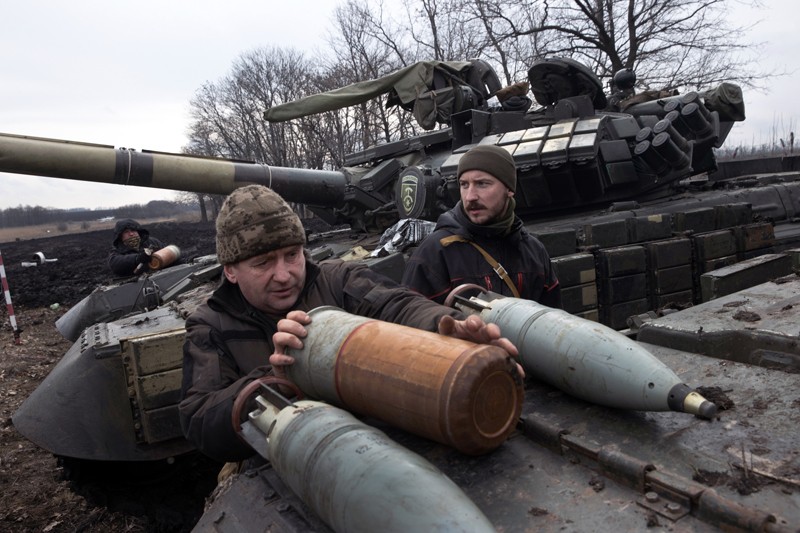 Australia has joined the league of nations to send weapons to Ukraine to battle Russia invasion.
Naija News understands that the war between the European countries is about to enter into the third month.
In a terse statement released on Wednesday, Australian Prime Minister, Scott Morrison and Defence Minister Peter Dutton revealed that Ukraine will get six M777 lightweight towed howitzers and ammunition in the package worth 26.7 million Australian dollars.
Australia's total military assistance since the start of the war has now reached 225 million dollars.
There's another 65 million dollars provided for humanitarian aid and over 70,000 tonnes of thermal coal, Naija News reports.
The statement said the equipment offers further support to combat Russia's "brutal, unrelenting and illegal invasion" of Ukraine.
The Australian government has reiterated its commitment to identifying with Ukraine in the face of the ongoing war.
It pledged additional assistance to boost the capability of the Ukraine Armed Forces as the war continues.
"Australia stands with the people of Ukraine and again calls on Russia to cease its unprovoked, unjust and illegal invasion of Ukraine", the government noted.
On Tuesday, Australia and about 40 other nations attended a meeting on the war at the U.S. Ramstein Air Base in Germany.
Meanwhile, Germany had earlier announced its support for Ukraine.
Germany had initially displayed reluctance in assisting Ukraine following warnings and threats by the Russian government led by President Vladimir Putin, Naija News understands.
A statement, however, credited to Germany's Defense Ministry on Tuesday, revealed the country has finally agreed to deliver anti-aircraft tanks to Ukraine.
The country had earlier shown interest in only providing humanitarian help and medical equipment to Ukraine.
The latest development has, however, shown a major shift in Germany's approach to providing military help to Ukraine.
At the meeting in Ramstein US Air Force base, Germany's Defence Minister, Christine Lambrecht, announced that the country will deliver the Gepard anti-aircraft systems to Ukraine.