Ways To Protect Your Banking Info When Your Phone Is Lost Or Stolen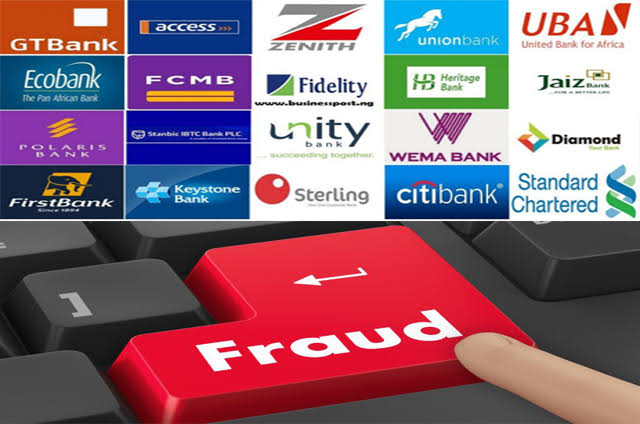 Thieves these days look for just one thing once they get hold of your mobile phones… That is your bank details.
As more people opt for digital payment apps, it's not that difficult for smartphone thieves to access these wallets.
Below are ways you can protect your details from phone thieves who are looking for any slight opportunity to get hold of your hard-earned money.
Setting Up SIM Card Lock
This is for Android Phones… kindly follow the prompt to locate the settings for your device.

Step 1: Go to "Settings". You can also go on them through notifications and the top right corner gear sign.
Step 2: Tap "Lock Screen and Security".
Step 3: Tap "Other security settings".
Step 4: Tap "SIM card lock".
Step 5: Tap "Lock SIM card" and you will be asked via a pop-up to enter the PIN. Now, as I have told above, the default PIN will be either 1111 or 1234… for MTN users, the default sim PIN is 00000.
NB: Do not make multiple attempts to lock your sim if the default PIN is incorrect, you can easily Google or call your carrier for more details. No big deal.
Once the Sim card lock is activated, you can tap on "Change SIM card PIN" to change as per your will.
To disable the SIM card lock, tap "Lock SIM card" again and enter your PIN.
Summary:
Settings> Lock Screen and Security> Other security settings> SIM card lock> Lock SIM card> Change PIN> Restart Device
Above is the most effective way to protect your bank details from fraudsters in case of phone loss. This is best activated before you lose your phone.
Password Choices / Password Management
The first step to securing your bank details is to create a strong password, and No, it shouldn't be like Password123456. Strong passwords typically contain symbols, numbers and letters mixed in uppercase and lower case but try using something not too complicated for you to remember.
One reason hackers get in is that people use simple, easy-to-guess passwords, and reuse passwords for multiple accounts.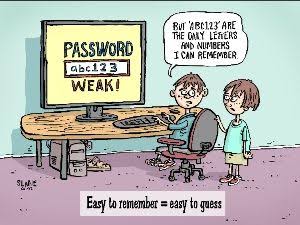 Importantly: Do not use the same/similar password you use for your social media apps/sites as your bank details.
Unique Emails For Your Bank Apps
If possible, create a dedicated email specifically for your mobile or online banking. With this, if your personal email is compromised, fraudsters won't have access to login to your bank apps from your personal emails.
However, in case of phone theft, you can follow these steps immediately you realize you have lost access to your phone.
Block your SIM card
The first and foremost is to ensure the phone number isn't misused if or when you lose the phone. Blocking the SIM card also means blocking every app on the phone that can be accessed via OTPs. You can always get the same number issued on a new SIM card. It may take a while, but your privacy and mobile wallets are far more important.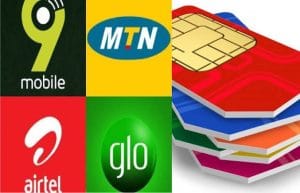 You need to call the customer care of your mobile network provider; MTN – 180, GLO – 121, Airtel – 111 and 9mobile 200, and ask them to block your line.
Block access to mobile banking services
They are just a tap away and therefore it's important to block access to these services. Your SIM card and mobile apps go hand-in-hand, for no transfer can happen without an OTP on the registered number, but both need to be blocked as soon as the phone is lost or gets stolen.
If the banks are in operation, rush immediately to your bank and sort things out with them. If not, call your bank Customer Care and give your bank account details, then ask for your account to be blocked from carrying out debit transactions.
Below are some bank codes or USSD codes to use to block your bank account.
First Bank: Send "BLOCK" to 30012 via a text message
Zenith Bank: #966*911#
GTBank: *737*51*10#
Union Bank: text "BLOCK CARD NUBAN" to 20123
UBA: Dial *919*10#
Fidelity Bank: Dial *770911#
Keystone Bank: Call 23470020003000
Sterling Bank: Call 070078378464
Ecobank: Send "STOP" ATM your account Number to 0806326226
FCMB: Call + 2342798800
Access Bank: Call +23412802500
Wema Bank: Call 08039003700
Polaris Bank Call +2341270850
IBTC: Dial *909#
Go to the police, file a report
Once you have taken care of the aforementioned things, it's crucial to report the matter to the authorities. Ask for a copy of FIR, which you can then use as evidence just in case the phone is misused or your money is stolen despite taking all the measures.