Nigeria Moving Towards State Of Bankruptcy – Pastor Adeboye Raises Alarm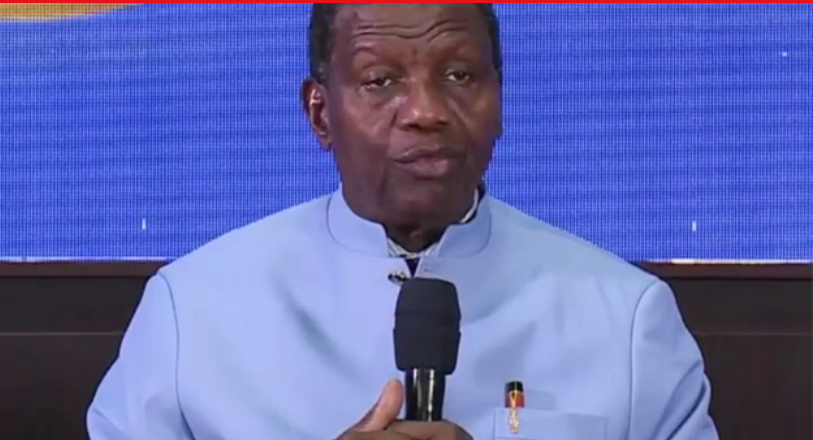 The General Overseer of the Redeemed Christian Church of God (RCCG), Pastor Enoch Adeboye has warned that Nigeria is borrowing too much.
He lamented that with the increasing rate of borrowing, the nation is steadily moving towards a state of bankruptcy.
Pastor Adeboye warned further that if Nigeria keeps borrowing at the current rate, the coming generation and children will keep paying debts for a long time.
Naija News reports the popular clergyman sounded the note of warning during his sermon on Sunday where he recalled that most of what the country is earning goes back into servicing debts.
"We are borrowing more and according to a friend of mine, we are moving steadily towards a state of bankruptcy, a whole nation…," the cleric said.
"That is why we are going to pray so that our children and children's children do not keep paying debt. We are still borrowing."
Meanwhile, former President Olusegun Obasanjo has condemned the terror attack on an Abuja-Kaduna bound train last week Monday.
Naija News reports that at least nine persons were killed, over 16 persons injured and 21 passengers were declared missing after terrorists bombed the train.
Reacting to the attack, Obasanjo stated that the Muhammadu Buhari-led government has failed to protect the lives and properties of its citizens.
The former Nigerian leader stated that Nigerians are no longer safe following the frequent attacks on the Abuja-Kaduna expressway and the invasion of the Kaduna International Airport.
He made this known at his residence, Olusegun Obasanjo Presidential Library (OOPL) in Abeokuta, Ogun State, on Sunday while receiving a Peoples Democratic Party (PDP) presidential aspirant, Dr Ugochukwu Williams.