Obasanjo Opens Up On His Journey In Islam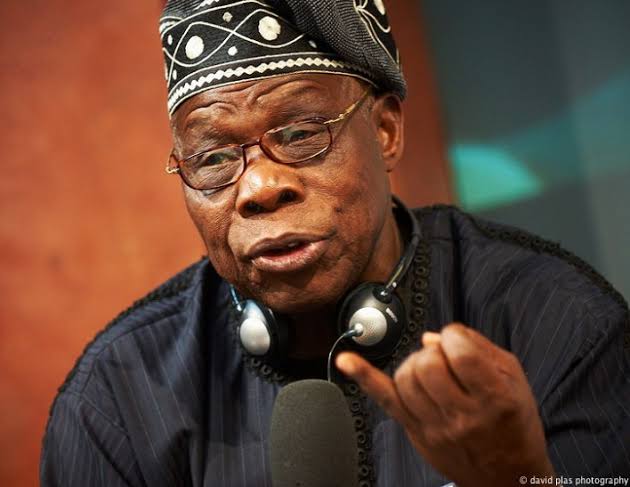 Former President Olusegun Obasanjo has opened up about his knowledge of Islamic religion, Naija News reports.
The former leader while addressing a group of Islamic scholars on Sunday, said his Islamic journey ended as a child after he fled Arabic school because of flogging.
According to Obasanjo, the fear of torture by his then Quranic teachers made him abandon the Arabic school better known as Ile-Kewu in Yorubaland.
The elder statesman who holds a doctoral degree in Christian Theology, disclosed this while delivering a speech during the inauguration and turbaning of Sheikh Salis Alao Adenekan as the Grand Caliph of the Tijaniyyah for Yorubaland, Edo and Delta States today.
Naija News understands that the event held today in Abeokuta, Ogun State capital, witnessed the presence of leaders and members of the Tijaniyyah sect from all the South West States, Edo and Delta as well as the representative of the sons of Sheikh Ibrahim Niass, from Kaolack in Senegal, led by Sheikh Abdullah Baye Ibrahim Niass.
In his brief remarks, Obasanjo enjoined people present at the Islamic gathering to strive for Al-Jannat (paradise) as the final abode of the righteous.
He submitted that whoever thinks of paradise as his or her final abode would not joke with his religious beliefs and practices.
Obasanjo said, "I am here to greet you. What we are gathered for has to do with religion. And one of our major goals, while living on earth is to make Al-Janat. Whoever knows there is Al-Janat, he or won't joke about the religious practices during his or her sojourn on earth.
"I thank you all for the honour and celebration of our leader in Islam, Sheikh Adenekan. May your reign bring blessing to you and the organization."
Sharing his Islamic knowledge, Obasanjo said "When I was young, I have told the story many times, that Koboko (horsewhip) did not allow me to learn Kewu (Arabic) effectively. But despite that, I still remember many of those songs that we used to render."
The Governor of Ogun State, Dapo Abiodun who was also a guest of honour at the event described Ogun as the "religious capital of Nigeria."
Represented by his Chief of Staff, Shuaib Salis, Governor Abiodun charged Muslims to ensure they perform their civic responsibility during the 2023 election to ensure "leaders that can bring prosperity to the country are elected."
He described the newly turbaned Grand Caliph of Tijaniyyah as a "pious, a man of honour, integrity and worthy ambassador of the Islamic religion."
Meanwhile, a popular Lagos-based Islamic cleric, Sheikh Sulaimon Faruq Onikijipa while delivering his message, warned those in leadership position against the misuse of power, saying they would all give an account of their stewardship on the judgement day.
Onikijipato Grand Mufti of Ilorin also challenged members of the Tijaniyyah sect for a common front and remain united as a body to fight for the interest of the ummah and also demand their rights further om the government.