Kannywood Actress Speaks On Marriage To Abacha's Son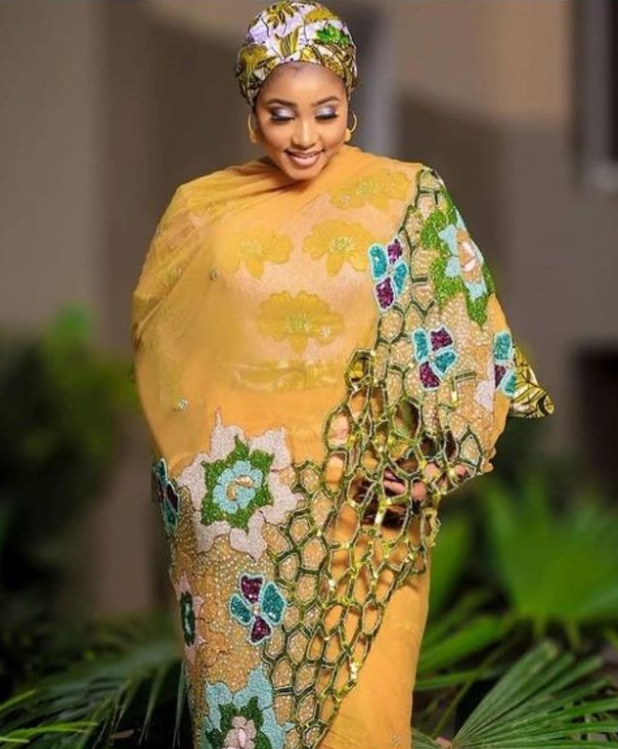 Kannywood actress, Hafsat Barauniya has denied rumors of her marriage to former head of state Sanni Abacha's son.
The rumor of her marriage to the late politician son went viral after the actress refused to confirm her marital status and reports of her marriage on 26th of February 2022.
In a post she shared on Instagram, the actress revealed that she had indeed gotten married but not to Abacha's Son.
She also stated that her husband was not in any way related to the Abacha family.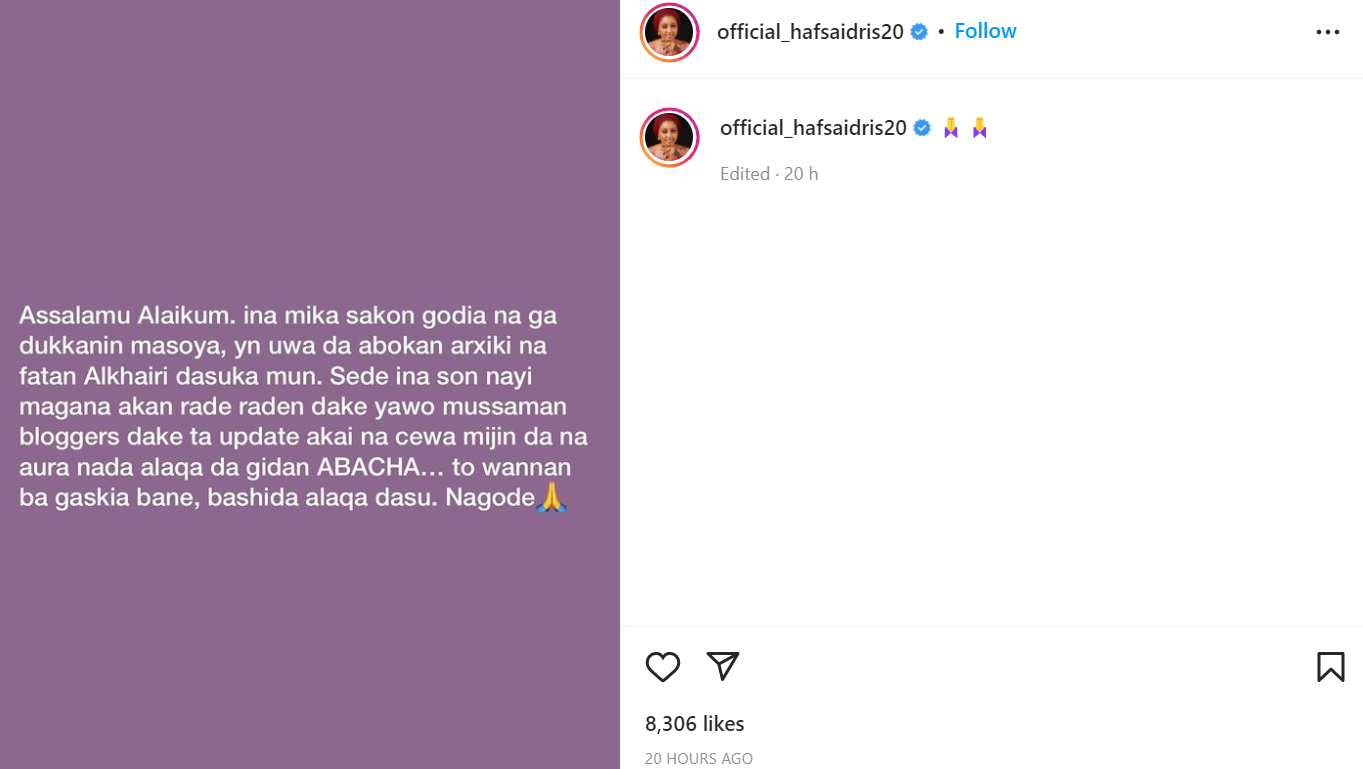 Hafsat is an indigene of Kano state but was born and raised in Shagamu, Ogun state. She came into the limelight after featuring in her first movie Barauniya.
In 2018, Hafsat established a film production company known as Ramlat Investment, she has produced a number of movies in 2019 including Kawaye featuring actors such as Ali Nuhu, Sani Musa Danja and herself.