Sheyi Shay Makes Claim About Rihanna's Pregnancy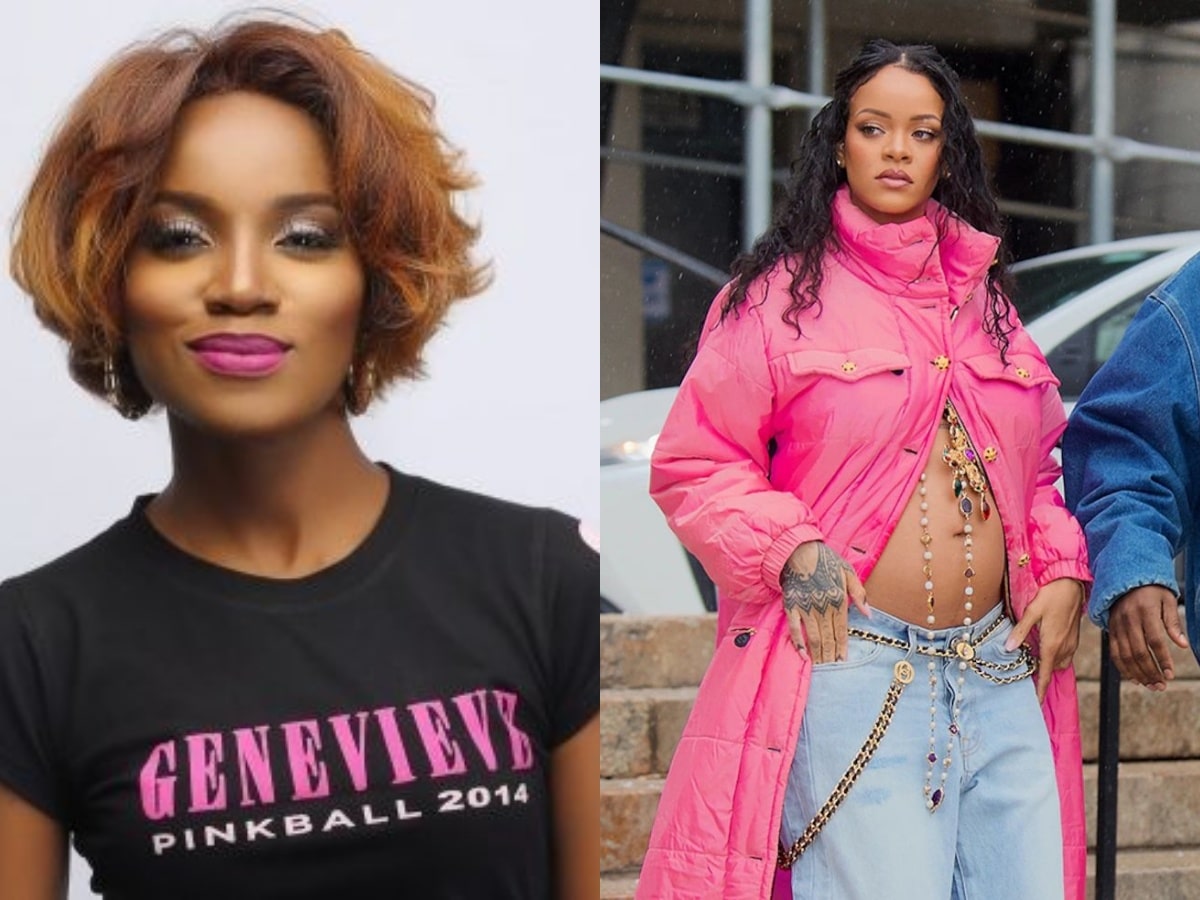 Nigerian singer and songwriter, Deborah Oluwaseyi Joshua, better known as Seyi Shay, has claimed to know about Rihana's pregnancy since 2021.
Naija News understands that Rihana had left her fans and music lovers in awe after photos of her baby bump surfaced on the internet on Monday in a pose with her lover and rapper, A$AP Rocky.
Joining the host of others in congratulating the Barbadian singer and actress, Seyi Shay said Rihana's pregnancy was the best news she has heard this year.
"Big Congratulations to @rihanna.This is the best news I've heard this year (but knew since last year)," The PemPe singer wrote.
Meanwhile, Sammie Okposo's wife, Ozioma Okposo has reacted after her husband returned to Instagram.
Recall that Naija News earlier reported that Sammie re-activated his Instagram account after taking a break from social media.
He had written: "I am the righteousness of God in Christ. I am born of God the life of God is in me; Christ in me the hope of glory I am free from the law, from the power of sin. I am no longer bound by the fear of men.
"God's grace is available sufficient and working for me. Jesus already saved me not because of any works of righteousness that I have done, but because of His own compassion and mercy, by the cleansing of the new birth (spiritual transformation, regeneration) and renewing by the Holy Spirit.
"Jesus is crazy about me, He loves me just the way I am. Christ has redeemed me. I live free, all my fears and mistakes are drowned in God's perfect Love. There is, therefore, no condemnation to me. I am in Christ Jesus. I walk not after the flesh but after the spirit; the law of the spirit of life in Christ Jesus has made free from the power of sin and death. Who is he or she that saith a thing and it cometh to pass when the Lord commandeth it not, NOBODY."
To show her approval of her husband's return and declaration on social media, Ozioma liked his post.