'Congratulations To You' Reactions As Queen Naomi Announces Her Divorce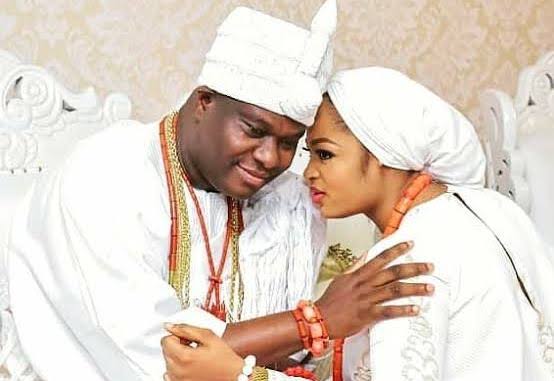 Nigerians are currently responding to the divorce announcement made by Queen Silekunola Naomi via her verified Instagram page.
Recall that Naija News earlier reported that the queen had stated that she and her husband, Oba Adeyeye Ogunwusi were ending their marriage of three years.
The mother of one said she would no longer be referred to as wife Ooni of Ife or as Queen of Ile-Ife but as the Queen of the people and mother of her son. Read here
Reacting to the Queen's announcement, Nigerians have praised her for her courage to take such a bold step.
Princess_loveth_78: "Congratulations to you my adorable queen, more years to celebrate in Jesus name."
theresearchmedic: "Congratulations, whatever a woman decides is best for her should be supported enjoy the next phase of your life"
Iampholargold: "you are the only one that can make the best choice for yourself and that, you have just done. I appreciate your strength you so much. It is well with you ma."
Olimarpot: "Why did Oni allow this. So sad to read de gift of God maketh rich and add no sorrow ur son will bring you all de love God bless you."
Ujunwa.o: "It is well. Only you alone know what you saw and came up with your decorations. May God continue to strengthen you as you work in his vineyard."
Princesstemmytee: "I salute your courage, how many can take up this decision? U are indeed courageous and God will direct you. Peace of mind is much better than anything else in this world."
Download NAIJA NEWS app: