Maina Jailed For Eight Years For Money Laundering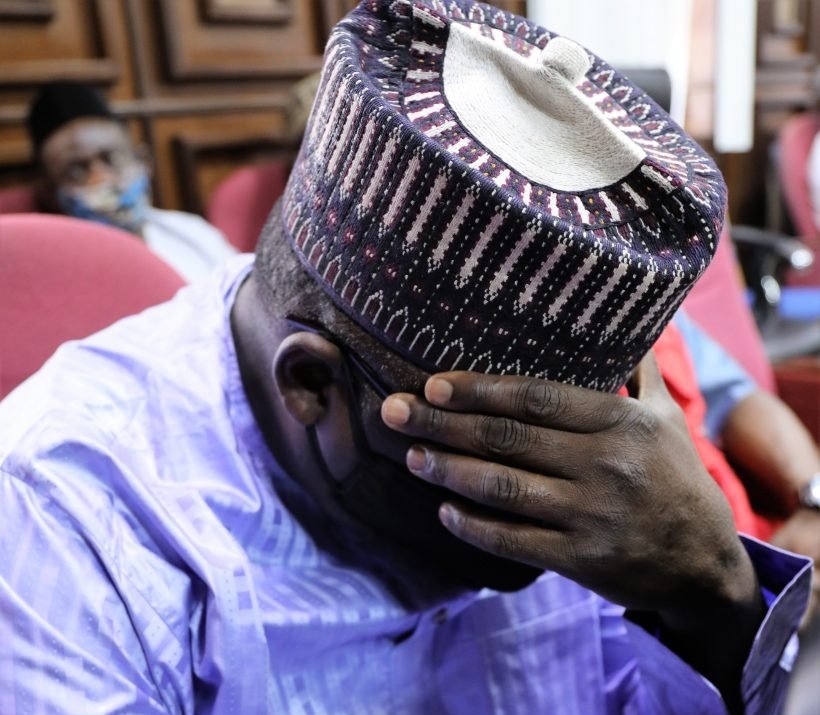 The former chairman of the now-defunct Pension Reformed Task Team, Abdulrasheed Maina, has been jailed for money laundering.
Naija News reports that the former Pension boss was sentenced to 61 years in jail on Monday by Justice Okon Abang of the Federal High Court sitting in Abuja.
In a terse judgement, Justice Abang ruled that Maina will spend only eight years in prison and the jail term is required to run concurrently, with effect from October 25, 2019.
According to the judge, Maina got a reduced sentence due to his plea for mercy, stating that the law made provision for a maximum sentence of 14 years.
The judge had earlier found Maina and his company, Common Input Property and Investment Limited guilty of the 12-count charge of money laundering levelled against him by the Economic and Financial Crimes Commission (EFCC).
The trial judge held that Maina is guilty of money laundering in the sum of over N2 billion, following vital evidence produced by the anti-graft agency to prove its case beyond a reasonable doubt.
The judge also found Maina guilty of hiding his identity as a signatory to accounts opened in two banks, UBA and Fidelity bank and using the identity of his family members without their knowledge.
Justice Abang ordered Maina and his firm to restitute about N2.1billion that was traced to their bank accounts, to the Federal Government, after which it ordered that the company should be wound up.
Besides, it ordered the forfeiture of Maina's two choice properties at Lifecamp and Jabi districts of Abuja, to the government, as well as the auction of a bulletproof car and a BMW 5 series car that was found in the compound of the convict.