Veteran Nollywood Actor, Emeka Ani Who Begged For His Life From Sick Bed, Receives 'Huge' Help
Veteran Nollywood actor, Prince Emeka Ani who recently cried out for financial help to save his life has received a sum of six million naira from Prophet Jeremiah Fufeyin.
Naija News reports that the actor solicited financial assistance in a recent video, explaining that he is diabetic and has been sick since December 2020.
He revealed further that his matter got complicated when he suffered a partial stroke after he had surgery and then suffered partial blindness.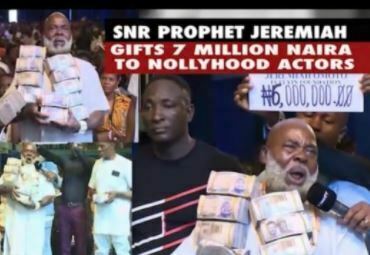 He added that he risks total blindness if urgent medical attention is not received.
The video seeking financial help was shared by popular actor, Yul Edochie on his own Instagram page on Monday.
Reacting to the video, senior prophet of Christ Mercyland Deliverance Ministry, Warri, Prophet Jeremiah Fufeyin on Sunday October 31, gifted the sick actor, Ani Chukwuemeka a sum of N6 million.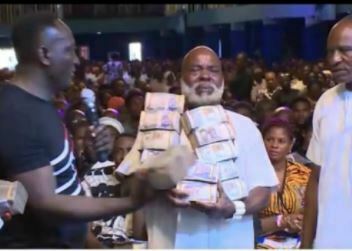 The prophet provided him with the cash for his hospital bills while praying for him and others who were at the service with him.
Reacting to the gift, Chukwuemeka said, "I want to thank God for this wonderful gesture from the Senior Prophet of God, Prophet Jeremiah Fufeyin. I am so happy. I never expected this.
"Even though I know that he helps people financially and otherwise. I never knew he was going to give me huge amount of money like this. I want to thank members of the church. I want to thank the prophet of God."