Ogun Govt Speaks As Monarch Withdraws Chieftaincy Title From Okorocha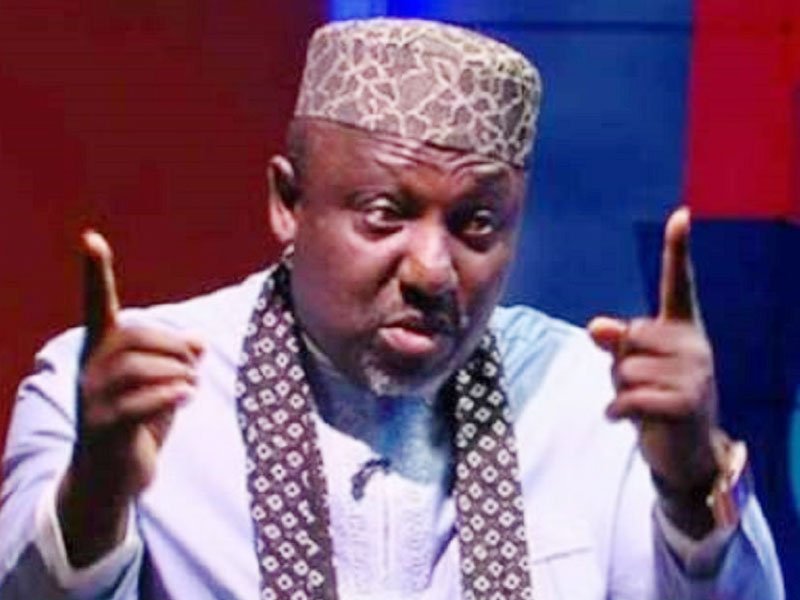 The Ogun State government has denied any involvement in the decision of a first-class king in the state to withdraw the chieftaincy title earlier bestowed on former Imo State Governor, Senator Rochas Okorocha.
The State Commissioner for Local Government and Chieftaincy Affairs, Afolabi Afuape disclosed that the government doesn't get involved in awarding traditional titles to anybody by the monarchs.
Afuape made the disclosure while reacting to an earlier story by Naija News where it was reported that the chieftaincy title conferred on the lawmaker representing Imo West senatorial district, Rochas Okorocha, has been withdrawn by the Eselu of Iselu Kingdom, Oba Akintunde Akinyemi.
The monarch on Monday also canceled the installation ceremony which was earlier scheduled to hold on Sept. 19.
The development was disclosed in a letter dated August 9, and released by the Monarch.
The traditional ruler had recently conferred the position of Otunba Asoludero of Iselu kingdom in Yewa-North Local Government Area of Ogun on the former Governor of Imo State.
Eselu, had hinged the conferment on Okorocha's "exemplified track record of unifying different tribes across the country".
Oba Akinyemi on Monday however noted that the chieftaincy title was withdrawn "in the interest of peace and harmony".
In his reaction, the Commissioner denied government involvement in the saga.
According to him, it is the right of any traditional ruler to award or withdraw chieftaincy titles within his domain.
He said, "It is left to him, I don't know because he was the one that chose to give a chieftaincy title and he wrote me.
"I have not written any letter to him, I don't know what the content of the letter is all about. If he wants to write to the press for cancellation, I think we should also have a copy of it so that we will be able to react to it. I am hearing it for the first time from you, I am not aware.
"It is his right to install chiefs in his own domain. I don't even need to approve it, unless some people are complaining."
It was however gathered according to a report by Punch that a committee of the paramount rulers in the state, including the Awujale of Ijebuland, Oba Sikiru Adetona, grilled the Eselu of Iselu Kingdom over the move to honour Okorocha.
It was further gathered that the monarch was asked to withdraw the chieftaincy title and cancel the proposed ceremony.