Nigeria To Punish 90 Travelers For Violating COVID-19 Guidelines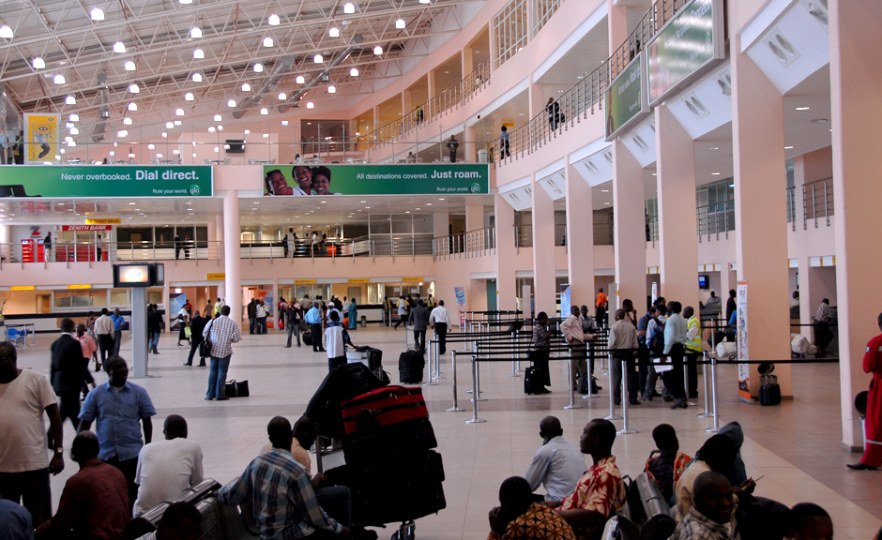 Authorities in Nigeria have identified 90 travelers returning from Brazil, India and Turkey as "potential health hazards" after failing to comply with COVID-19 protection laws.
They are being sought after refusing to undergo testing after arriving in the country, according to the Presidential Steering Committee (PSC) on COVID-19.
The travelers include 63 Nigerians and 27 foreigners who landed on May 8 and 15.
They landed at the Murtala Muhammed International Airport in Lagos and Nnamdi Azikiwe International Airport in Abuja.
In a statement, the commission said they would be penalized by suspending their passports for one year and denying them visas or revoking their residency in Nigeria to foreigners.
He added that they posed a serious threat to public health because they evaded the mandatory seven-day quarantine for persons arriving from restricted countries.
The statement reads in part; "The Presidential Steering Committee on May 1, 2021, issued a Travel Advisory for Passengers arriving in Nigeria from Brazil, India and Turkey. These precautionary measures are a necessary step to mitigate the risk of importation of variants of concern and break the chain of transmission to the population. Under the new measures, passengers arriving from/or that have visited any of these three countries within fourteen (14) days prior to the visit to Nigeria, are required to follow mandatory arrival quarantine and testing protocols in designated facilities.
"The Presidential Steering Committee (PSC) has, however, observed that while most of the arriving passengers dutifully observed the guidelines, some (Nigerians and foreigners) have violated them in contravention of the provisions of the CORONAVIRUS (COVID-19) HEALTH REGULATIONS PROTECTION, 2021. Accordingly, the underlisted persons who arrived in Nigeria between 8th May 2021 and 15th May 2021 through the Murtala Muhammed International Airport, Lagos and Nnamdi Azikiwe International Airport, Abuja, and whose names and passport numbers are displayed, have been declared Persons of Interest (POI) on account of posing considerable danger to overall public health and for the violation of Nigeria COVID-19 travel protocol by evading the mandatory 7-day quarantine for persons arriving from restricted countries."