COVID-19: Nigeria To Announce New Travel Restrictions To India, Brazil, Turkey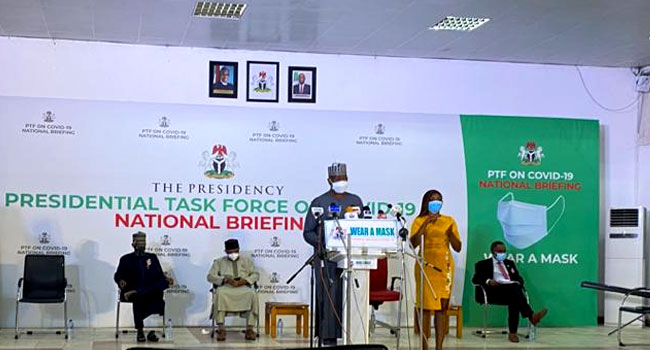 Nigeria Government on Monday expressed worries over increase in COVID-19 cases in India, Brazil and Turkey.
The Federal Government noted that it might consider issuing a travel advisory on international flights coming from these countries in the next 48 to 72 hours.
FG warned that though cases are not increasing in the country, the third wave of the pandemic might hit the country soon hence the need to maintain the non-pharmaceutical protocols.
The Head of the Secretariat of the Presidential Steering Committee (PSC) on COVID-19, Dr Mukhtar Muhammad, said this on Monday in Abuja at the first national briefing of the committee.
"We actually empathize with those countries and what is happening in those climes.
"However, on our part, we are looking seriously into this issue. We are looking at other considerations that we need to provide.
"The health of Nigerians is of prime importance and whatever we need to do to protect Nigeria and to protect Nigerians from going into an escalation of this current situation, the PSC will do that as necessary.
"We will be providing some travel advice in the next 48, 72 hours with particular reference to both Nigerians and those coming into the country to help advise us.
"While we continue to reopen the economy, we must also be aware of the happenings around the globe.
"Mr Chairman and Honourable Minister of Health have made reference to specific incidences in India, Turkey, Brazil and also South Africa.
"These were taken with serious concern and we continue to monitor what is going on in these countries.
"We sympathise with the people of these countries because it is really a very trying time particularly for India, which is recording over 300,000 cases a day and recording over 2000 deaths."
Source: Naija News