OPC Attacks Dambazau For Likening Group, IPOB To Boko Haram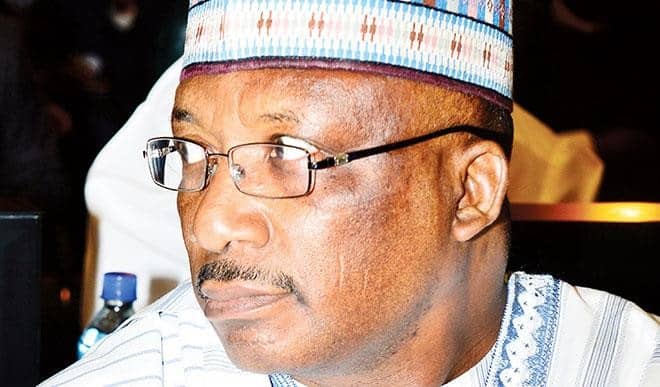 The O'odua Peoples Congress (OPC) has berated former Chief of Army Staff and Ex-Minister of Interior, Lt. Gen. Abdurahman Dambazau for likening the group and IPOB to Boko Haram.
Naija News reports that Dambazau had said both groups are not different from the Boko Haram terrorist group as they have been attacking innocent citizens and attempting to pitch the North against the South.
The former army chief further accused IPOB and OPC of attempts to bring about another civil war in the country and a possible break up of Nigeria based on ethnic conflicts they are sponsoring.
"We see parallels between BH, a religious extreme group and the IPOB and OPC, both ethnic extremist groups. All the three groups operate on the platform of extremism," Dambazau had said while delivering a lecture to participants of course 5, 2021, Army War College Nigeria.
But reacting on Saturday, the Publicity Secretary of OPC, Barrister Yinka Oguntimehin said the former Amr chief was "suffering from acute dementia and gradually losing touch with the realities of the moment."
According to the Southwest group, such a statement was capable of heating up the polity and disrupting national peace.
"Dambazau's statement that OPC and IPOB are very much the same as the dreaded Boko Haram was made in bad faith and such statements have raised some fundamental questions about his intentions, interests and morality as a former COAS and minister of Interior that have allegedly been supporting the bandits by offering both financial and technical support to the group.
"Such high profile ex- military officer cannot be trusted in the fight against insurgency because he had on several occasion pleaded on their behalf".
OPC stated that Boko Haram and bandits have taken over four states in the North and Danbazau had never condemned their atrocities.
"So, from his statement, it shows that the ex-minister is not in his right frame of mind, because when bandits killed a foremost Oba in Ondo, he didn't talk. When other respected leaders from the north held meeting on the critical security situation in the country, he didn't attend".
The OPC said it has been in existence since 1994, adding that it remains one of the most dependable organizations that have been defending the interest of the people of the south west.
"OPC has never involved in any act of insurgency, including kidnapping or killings. Our group has been at the vanguard of supporting the police and providing information that can help the police in ensuring effective security at the grassroots"
"For instance, during the ENDSARS protests, OPC came to the rescue in the southwest and we protected the police stations and the police formations against unscrupulous rioters that had hijacked the peaceful protests," OPC added.