NNPC Speaks On Plan To Increase Petrol Price In February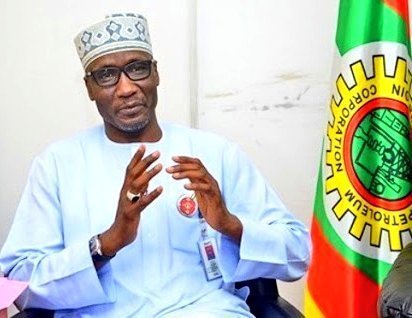 The Spokesman of the Nigerian National Petroleum Corporation (NNPC), Dr. Kennie Obateru, has dismissed rumours that the corporation is planning an imminent upward review of the petrol price.
Obateru made this known on Tuesday to The Nation while reacting to rumours that the federal government is planning to increase the pump price in February.
He said, "NNPC has not increased its ex-depot price. I am certain that NNPC is not likely to increase its ex-depot price in February."
According to him, NNPC has a stock of petrol that can last over 40 days and allayed fears about scarcity of the product in some parts of the country.
Obateru urged the Department of Petroleum Resources (DPR) to clampdown on the marketers that are hoarding petrol.
"We have sufficiency for almost forty-something days. If people are hoarding or increasing their prices that one is for the DPR to look into," he said.
Meanwhile, the DPR has distanced itself from a fake letter of appointment circulating on social media purportedly issued to Bashir Ahmad, the new media aide to President Muhammadu Buhari.
Naija News reports that a purported letter of appointment issued to Ahmad surface online on Tuesday amidst rumours that the presidential aide has been appointed to head a unit in DPR.
But in a statement on Tuesday, signed by Head of the agency's Public Affairs, Paul Osu, the DPR said its attention has been drawn to a fake letter of appointment purportedly issued to Ahmad.
Osu described the letter as fake, adding that the presidential aide has not been appointed to head any unit in the agency.
He noted that the letter is the handiwork of some mischief makers hiding behind the veil of social media to spread fake news and mislead the public.
Osu, however, asked members of the public to disregard the purported letter in its entirety as it is not from DPR.
The DP spokesman reiterates that employment into the Department is carried out in accordance with extant rules guiding such exercises in the Nigerian Public Service in line with due process.