Falana Drags Uganda President To UN Over Bobi Wine's Continued Detention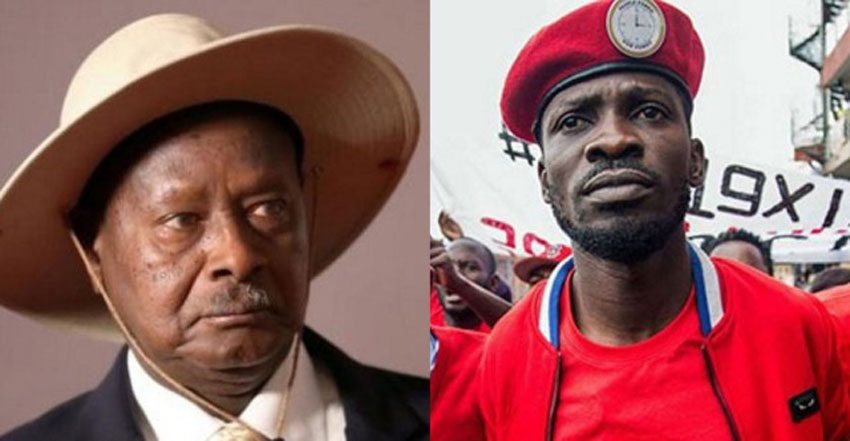 Human rights lawyer Femi Falana has petitioned the United Nations over Ugandan President, Yoweri Museveni, illegal detention of his main opponent Robert Kyagulanyi aka Bobi Wine.
Naija News reports that Museveni had recently won his re-election bid keeping him at the helm of affairs in Uganda for over 30 years.
Since the day of the election, security operatives have barricaded the home of Bobi Wine, stopping him and his family from going out and also refusing visitors to the former musician's house.
In a statement on Tuesday, Falana stated that the former reggae artists had been denied access to his lawyers in a bid to prevent him from filing a petition against the declaration of Museveni as the winner election.
He said a complaint against the government of Uganda has been submitted to the UN Working Group on Arbitrary Detention concerning the detention of the detained couple.
Falana said, "Mr. Wine and his wife are being illegally detained for days without any criminal charges preferred against him. He has also been denied adequate supply of food by hundreds of Uganda military forces and policemen who have laid siege to his house for the umpteenth time since the election day.
"I am therefore seeking an opinion from the Working Group finding the house arrest and continuing detention of Mr. Wine and his wife to be arbitrary and in violation of Uganda's Constitution of 1995 (as amended) and obligations under international human rights law including the International Covenant on Civil and Political Rights and the African Charter on Human and Peoples' Rights to which Uganda is a state party."