JUST IN: FG Begs NLC, Others For One Week To Review Petrol Price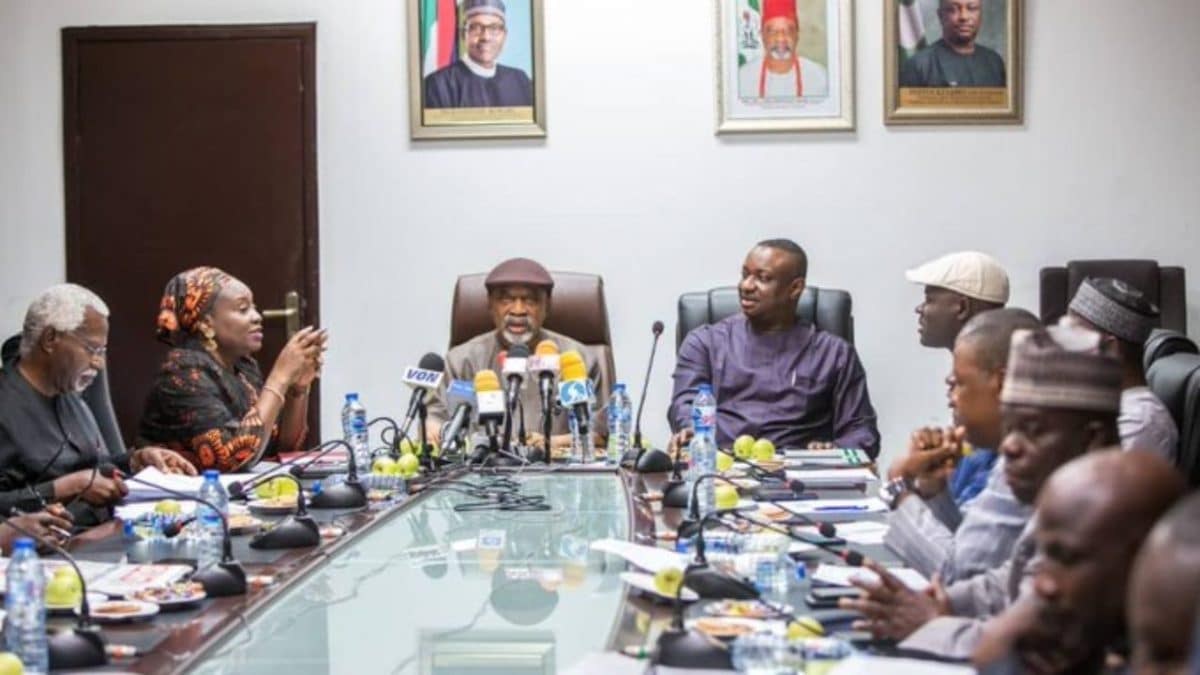 The Muhammadu Buhari-led federal government has asked labour unions to give it one week to consult on the increase of petrol price.
Naija News reports that the request was made by the Group Managing Director of the Nigeria National Petroleum Corporation (NNPC), Mele Kyari at Thursday's meeting at the Banquet Hall of the Presidential Villa, Abuja.
It was agreed that the meeting between labour and the federal government would be adjourned until December 7, 2020 to allow the government to consult with others on the pump price.
Speaking to newsmen at the end of the meeting, Minister of Labour and Employment, Chris Ngige, said the government team would brief President Buhari and the Economic Management team.
He said: "By Monday, December 7, we will come back, because the message from the organised labour is clear. They want a reversal of the pump price to what it was. So, the government side will take it back to our principals.
"Even though government is not fixing the price of premium motor spirit (PMS) anymore because it is deregulated, it is part of the economy. So, the government side will consult anybody that needs to be consulted.
"We will consult the President as the Minister of Petroleum and then, the Economic Management team because funds are involved."
Also speaking to newsmen, Deputy President of the Nigeria Labour Congress (NLC), Comrade Joe Ajaero, expressed optimism that the government would have reversed the petrol price when parties resume negotiation on December 7.
"We took one-week adjournment for them to reverse it (fuel increment) for us to begin discussions because the GMD (Group Managing Director) was saying that he can't just announce it there, that he needs to do consultations.
"Exactly one week will be next week Friday so the following Monday we will reconvene by 5pm. We insisted on 2pm, the Minister said 7pm but we eventually agreed by 5pm," he said.
Naija News reports that petrol price has increased by about four times in 2020. It had risen from N121.50–N123.50 per litre in June and N140.80-N143.80 in July and N148-N150 in August.
The product presently sells between N165 and N168 per litre after the Petroleum Products Marketing Company, a subsidiary of the Federal Government-owned NNPC, increased the ex-depot price of petrol from N147.67 per litre to N155.17 per litre for this month.