Flour Mills Managing Director Increases Stake in Flour Mills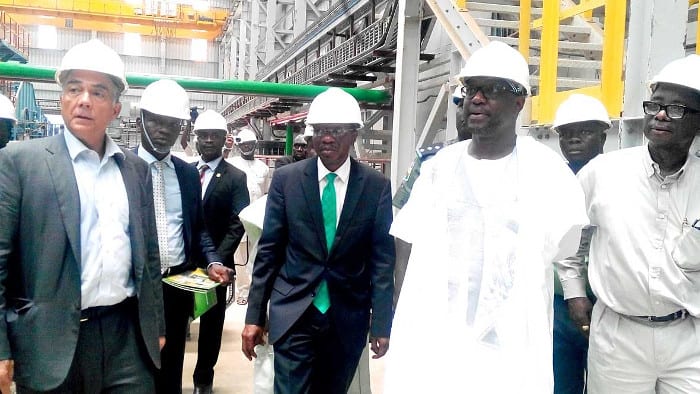 Paul Miyonmide Gbedebo, the Group Managing Director of Flour Mills of Nigeria Plc, has increased its stake in the company, according to the latest filing with the Nigerian Stock Exchange.
In a disclosure statement signed by Umolu Joseph, Company Secretary, Flour Mills Plc, and sent to the bourse, the company said Gbededo purchased 1,949,839 shares at N28 per unit on November 17, 2020.
The tranction took place at the Nigerian Stock Exchange trading floor in Lagos, Nigeria. See the details below.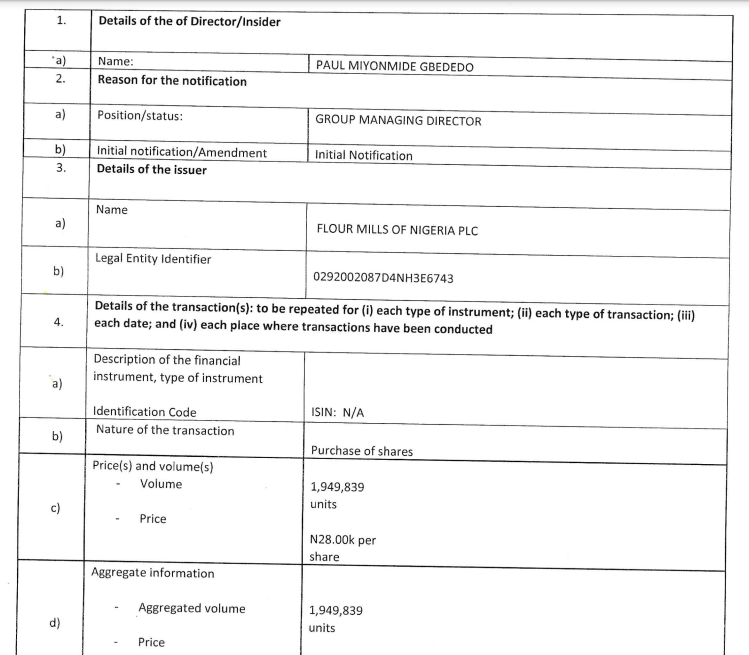 Source: Naija News