P-AADS: Central Bank Warns Participating Banks Against Fund Diversion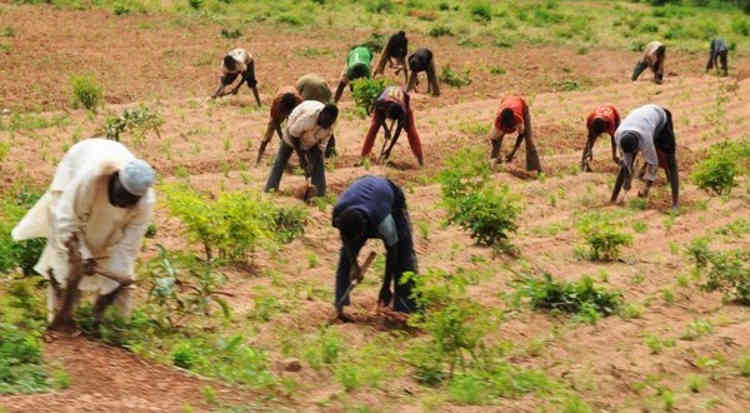 The Central Bank of Nigeria on Tuesday warned financial institutions participating in the Private-Sector-led Accelerated Agriculture Development Scheme (P-AADS) against diverting funds meant for agricultural development to other things.
In the guidelines released for the scheme and signed by Yusuf Philip, Director, Development Finance Department, CBN, the apex bank said the scheme was launched to train 370,000 youths in agricultural production in collaboration with state governments.
"The broad objective of the P-AADS is to facilitate increased private sector agricultural production of staple foods and industrial raw materials, as well as support food security, job creation and economic diversification," it said.
This is coming few days after the apex bank report showed banks have started cutting down on loans to the private sector due to the rising default rate and economic uncertainty.
Credit facility to the private sector declined by N425 billion or 1.41 percent from N30.13 trillion in August, 2020 to N29.71 trillion in September, 2020. During the same period loans to government rose by 13.51 percent from N8.56 trillion in August to N9.68 trillion in September.  Suggesting lenders are wary of the private sector given the ongoing economic situation, a move that could impact central bank new initiative.
Therefore, the guidelines stated that loans under the P-AADS should be granted to eligible participants include processors of agricultural commodities involved in backward integration; prime anchors and commodity associations participating under the Anchor Borrowers' Programme with evidence of contiguous land readily available for clearing and cultivation of agricultural commodities.
The central bank added that businesses and individuals with evidence of ownership of contiguous land readily available for clearing and cultivation of agricultural commodities could also participate.