2023: We Will Not Consider Zoning In Nominating Candidate – PDP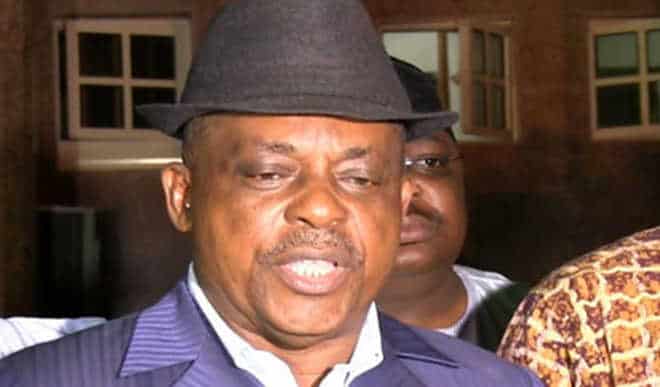 PDP National Chairman Prince Uche Secondus says that the party is ready to field a credible presidential candidate who will fly the flag the party's flag for office in the 2023 general election.
Uche told reporters in Bauchi shortly after concluding a special meeting of party stakeholders at the Bauchi State Government House on Friday night.
The Chairman said that from any constituency, as long as it is appropriate and appropriate, whether young or old, young people have the opportunity to run for office and make the right choice. The ideal is for us to stand as our candidate in the next presidential election.
"Everyone is qualified, both young, old, governors, non-governors are qualified to contest and we have the space for everyone; if you win, you become our candidate."
He also described the PDP as a party that is confident of winning Nigeria's general election in the 2023 general elections considering the current situation in the country.
Speaking on those who defected from the party to the moon, he pointed out that there is definitely no division in the PDP except for the political tradition of going back and forth.
The chairman assured Nigerians of a better life under the PDP rule. He took the opportunity to commend PDP governors across the country for their efforts in expanding their state development projects.
The PDP national chairman, meanwhile, expressed optimism that they would persuade their disbanded members on the basis of their grievances to ensure their return to the PDP.
Uche Secondus said during the meeting they discussed important issues affecting the PDP as a whole and wanted Bauchi for a visit to encourage the state government.
Speaking on the occasion, Sokoto State Governor, Alhaji Aminu Waziri Tambuwal, testified that Nigeria was facing security challenges despite recent successes but that the Federal Government needed to step up its efforts to address the security challenges.
He called on the federal government to expedite the recruitment of youths in the security forces, including the police, army, SSS and other security agencies to address security challenges and provide employment to youths across the country.
Among the PDP members present at the event were PDP national chairman Uche Secondus, Sokoto State Governor Aminu Waziri Tambuwal, former Senate President David Mark, former Gombe State Governor Ibrahim Hassan. Dankwambo, PDP national vice chairman for the northern zone, Senator Sulaiman Nazif Gamawa, Bauchi State Governor Bala Muhammad at the guest house with other dignitaries.
Download NAIJA NEWS app: