Blue-Eyed Woman Gets New Apartment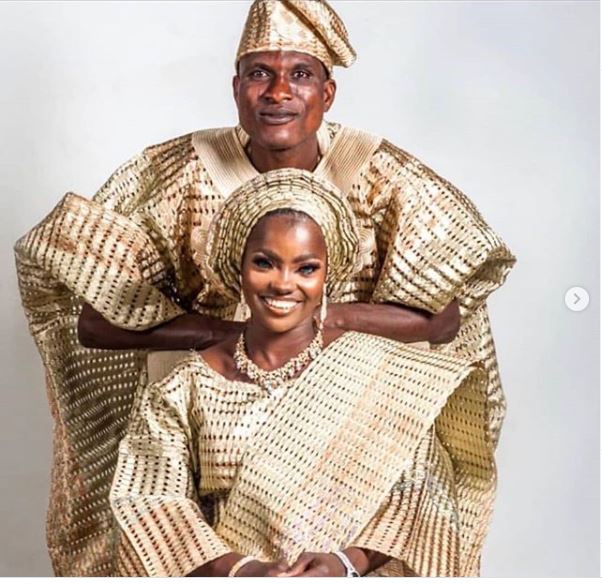 Kwara State Governor, wife's Mrs Olufolake Abdulrazaq, has given an apartment to Risikat, the blue-eyed lady, who re-married her estranged husband, Abdulwasiu Omodada, at a Nikkah held in Ilorin on Saturday.
This was made known by Yinka Adeniyi, the Press Secretary to the governor's wife, Olufolake,  has said thorough her non-governmental organisation, the Ajike Support Group, secured a two-bedroom apartment for the couple within the Ilorin metropolis.
Adeniyi said they have handed the key to the rented apartment was handed over to the couple since Friday, adding that it was apartment was secured in a choice area of Ilorin.
Adeniyi noted that the plan was to pay for both house and a shop where she could sell patent drugs, but were told that somebody else had paid for the shop, so they only paid for the apartment and asked the couple to look for another shop.
"Thereafter, the Ajike Support Group will obtain a licence for the lady to operate a patent medicine store and stock the shop for her."
Risikat became a celebrity in July when a video of her became a hit.
In the video, she alleged that her husband's family drove her out of her matrimonial home because she gave birth to children with blue eyes.
The lady, who stated that she had been in her father's house for over one year, alleged that her husband's parents said they were afraid because of the blue eyes and that of her children.