Nanny Beat Child Mercilessly Unaware Of An Hidden Camera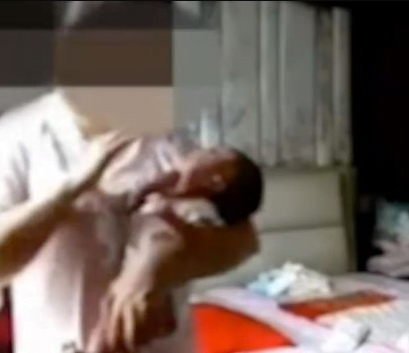 A distressing video which captured the moment a 50-year-old Wang Mou, a nanny who started spanking a baby who woke up crying.
According to the baby's dad, Mr Tian, he saw the nanny slap his child's buttocks, feet and hands after watching the security footage on his phone.
She was seen in more videos, recorded between July 31 and August 1.
She was seen to be hitting the child like a toy in the footage which was recorded in the parents' home in the city of Shahe in northern China's Hebei province.
Mr Tian's wife sent the footage to bloggers through a messaging platform WeChat, who then made it viral.
Officers said they were carrying out further investigations. They noted that they were treating the incident as an administrative case.