NDDC Probe: Security Beefed Up At National Assembly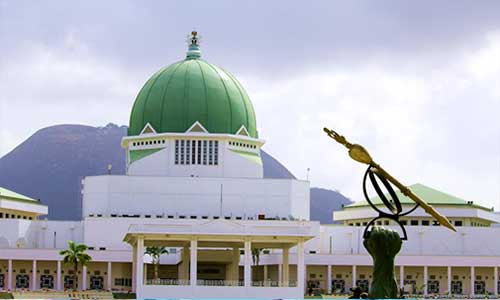 Security has been beefed up at the venue of the investigative hearing into alleged financial malfeasance at the Niger Delta Development Commission (NDDC).
Naija News reports that security operatives were stationed at strategic points at room 231, new building in the House of Representatives.
The Minister for Niger Delta Affairs, Senator Godswill Akpabio and Acting Managing Director of NDDC and a host of other stakeholders are expected to appear before the Committee.
It was however not immediately clear why the policemen were drafted to the venue.
In a related development, Hon. Bunmi Tuni-Ojo, Chairman of the House Committee on Niger Delta, on Monday stepped aside from presiding over the affairs of the NDDC investigative Committee.
Addressing his colleagues and guests, Tunji-Ojo said he was stepping aside from presiding over the hearing to allow fair hearing and to protect his integrity.
According to the Ondo lawmaker, he was stepping aside to prove to Nigerians that he was not on any revenge mission.
He said he read in the national dailies statements credited to the Acting Managing Director of NDDC that he was on a revenge mission.