If Mali Burns, The Entire West African Sub-region Is In Danger, Olusegun Obasanjo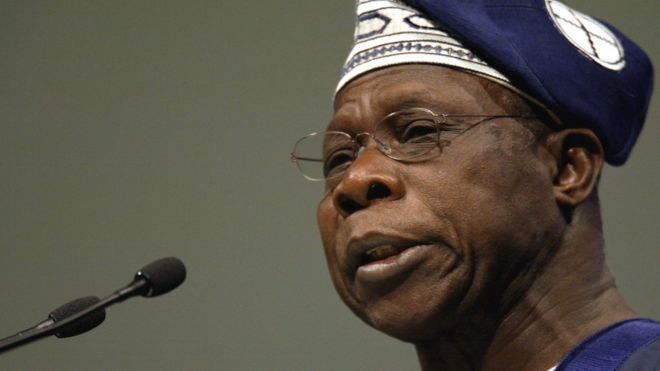 The Malian situation is very worrying, from a political point of view, but also and above all from a security perspective. According to the former president of Nigeria, Olusegun Obasanjo, if Mali burns, the entire West African sub-region will be affected.
"Mali is the lifting which, if it is violated, will create a wave of insecurity throughout the western region of Africa," said the former head of state in an article. Obasanjo, therefore, draws attention to the fact that the non-resolution of the Malian crisis could have serious repercussions on the surrounding countries. " The current political turmoil in Mali is very worrying, given the multidimensional impact of an escalation of the political deadlock on around 19 million citizens and what a destabilized Mali means for West Africa", Indicated the Nigerian politician.
He specifies that "the consequences will have repercussions on the whole region of West Africa, the security and safety of Senegal, Burkina Faso and Niger, being directly threatened. If these countries stumble, the effects will spill over to coastal states, such as Côte d'Ivoire, Ghana, Togo, Benin and Guinea. It will have repercussions even in Nigeria ".
Reported emergencies
However, the glimmer of hope comes, according to Obasanjo, from the fact that the parties involved in the Malian crisis are showing "openness to dialogue", which therefore opens the way to negotiations of a compromise to end to the crisis. He suggests that it is important and urgent to "negotiate a compromise to end the protests and immediate relief for the country, which will not compromise democracy, security and human rights". To do this, the former president said he was "encouraged by the fact that IBK and his political coalition, on the one hand, and Imam Mahmoud Dicko and the M5-RFP, on the other, have shown openness to dialogue ".
Besides the compromise, Obasanjo suggests that two other elements are just as urgent to put in place. There is a need to "ensure the implementation of the Peace Agreement in collaboration with other key stakeholders for peace and, if necessary, make the necessary adjustments to respond to the new realities, through inclusive consultation with all parties stakeholders. This will promote inclusiveness in the governance of conflict resolution and decision-making, which has been at the heart of the tensions, in Mali. Finally, the actors and the process must recognize the influence of geo and international politics in Mali and ensure the cooperation and commitment of the main external actors to ensure peace, stability and growth for the Malian people ".