BREAKING: Supreme Court Rules On Virtual Court Sitting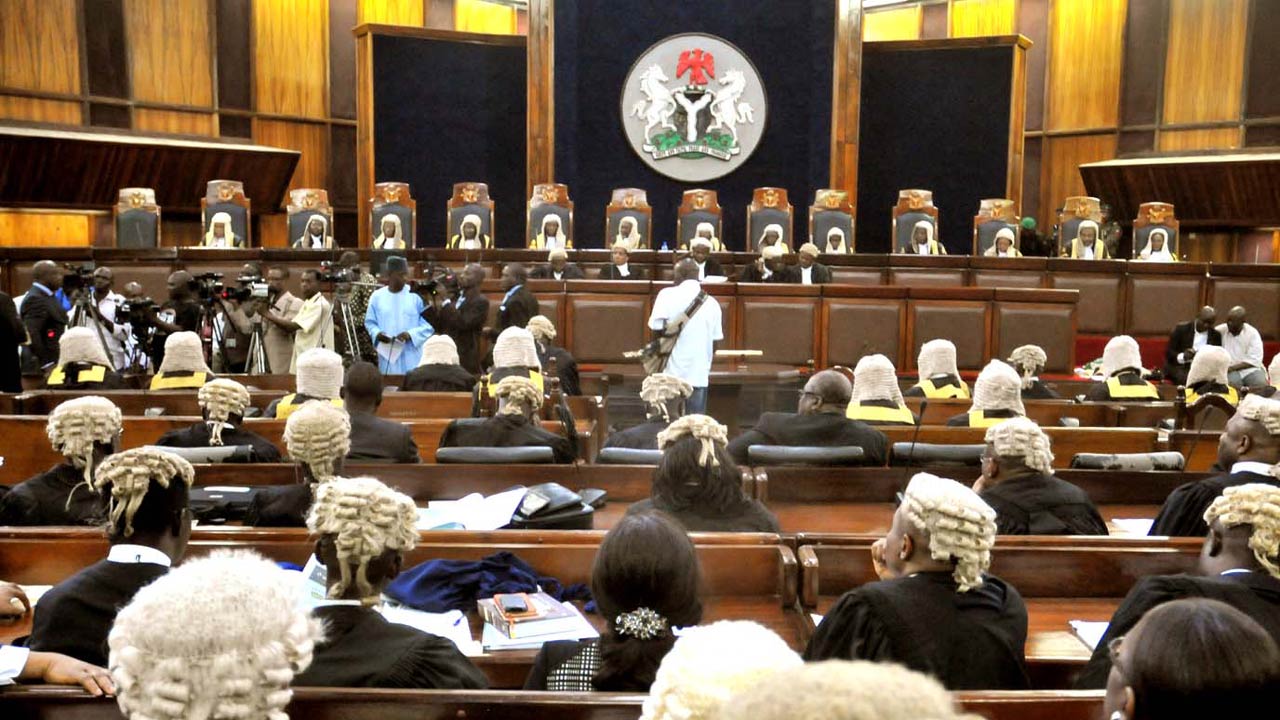 The Supreme Court on Tuesday ruled that holding virtual sitting by courts in the country is not unconstitutional at the moment.
Naija News reports that the suit was brought by the Attorney- General of Ekiti State, Olawale Fapohunda, against the Attorney-General of the Federation regarding the legality of virtual court sittings.
Also listed as second and third defendants are the Attorneys General of Lagos and Ogun States who have implemented virtual court proceedings.
In the suit, Mr Fapohunda asked the court to determine whether the directive issued by the AGF to the Heads of Courts at Federal and State levels, as it relates to the conduct of virtual proceedings in court, is not a violation of the federalism provisions of the 1999 Constitution.
He also asked the apex court to determine if the directive issued in line with the National Judicial Council is not a violation of the constitutional provisions on fair hearing as it relates to the conduct of criminal trials in public.
Delivering its ruling, the seven-man panel of the court held the suits filed by Fapohunda to seek their interpretation of the Constitution to determine whether or not virtual court proceedings/sitting is constitutional was premature.
The Supreme Court asked judges across Nigeria to continue to conduct virtual proceedings, where it is comfortable for them, until the National Assembly concludes its ongoing-effort to amend the Constitution to accommodate virtual hearing.
Justice Olabode Rhodes-Vivour, who led the seven-man panel said: "Just let us wait for the National Assembly whether what they will come up with go against the practice direction issued by Chief Judges of the states and the National Judicial Council (NJC) on virtual sitting."
He said it is after the National Assembly has passed its pending Bill seeking to include virtual sitting in the Constitution can anybody challenge the constitutionality or otherwise of such enactment and whether it violates the powers of heads of courts to regulate proceedings.
As at now, virtual siting is not unconstitutional. Honourable Attorney General (referring to Onigbajo), go and tell your Chief Judge to ask the judges to continue to sit virtually if its convenient for them," Rhodes-Vivour said.