See How To Apply For Nigerian Airforce Job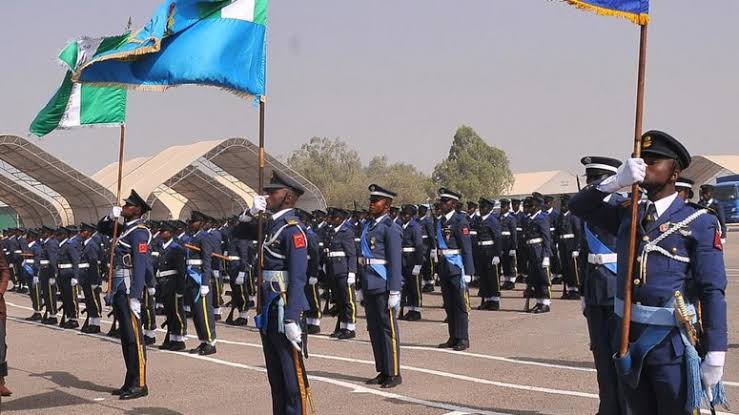 The Nigerian Air Force, NAF, has announced that's it would commence its 2020 Trades/Non-Trades Men and Women recruitment exercise on the 24th of July and it will end on August 21.
This was announced by Air Commodore Ibikunle Daramola, NAF's Director of Public Relations and Information, in a statement in Abuja yesterday.
Here are instructions as published by the Force and how to apply
Nigerian Air Force Recruitment Requirements.
Qualifications
Applicants must be Nigerian citizens by birth.
Applicants must be medically and physically fit.
Applicants must not be less than 1.66m tall for male and not less than 1.63m tall for female.
Applicants must be free of any previous conviction(s) on criminal ground, by a court of law.
Non Tradesmen/Women
Applicants must be between the ages of 18 and 22 years by 30 June 2021.
Applicants must possess a minimum of 5 credits, including Mathematics and English, in not more than 2 sittings in SSCE/NECO/GCE/NABTEB.
Tradesmen/Women
Applicants applying as tradesmen and women must be between 18 and 25 years of age except for those applying as assistant chaplains/ imams and drivers who must be between 18 and 28 years.
Applicants must possess at least a lower credit in ND/NCE or any relevant trade certificates from reputable and approved Government institutions/organisations, with a minimum of 2 passes and a credit in English in not more than 2 sittings in SSCE/NECO/GCE/NABTEB.
Applicants applying as drivers must posses a minimum of 2 passes in SSCE/NECO/GCE/NABTEB, with a credit in English and trade test certificate.
Applicants applying as sportsmen/women are to present evidence of their professional experience which should include certificates and medals.
How to Apply for Nigerian Air Force Recruitment.
Interested candidates who meet the criteria listed above should apply by clicking on the "Apply" 
Online Registration Starts on 24 July 2020 and closes on 21 August 2020.
Note:
Applicants are to apply once. Multiple applications will be disqualified.
Applicants are to print out the underlisted documents after completion of the online application:
Local Government Indigeneship Form.
Attestation Form to be signed by a Military Officer or Local Government Chairman of the Applicant.
Parent/Guardian Consent Form.
Acknowledgment Form.
ADDITIONAL INSTRUCTIONS
Recruitment interview Exercise will hold from 24 September – 12 November 2020.
Nigerian Air Force Online Registration and all other recruitment processes are FREE OF CHARGE and no payment should be made at any point throughout the Exercise.
The Attestation Form must be accompanied by the passport photograph and photocopy of the signee's Drivers Licence or International Passport or National ID Card. The signee is also to authenticate the passport photograph of the applicant.
For further information see the instruction page on the website from 24th July 2020 or call the following support lines from 0930am to 0530pm Monday to Friday: 09064432351, 08043440802 and 09055840142 or e-mail: [email protected]