Woman Learns Shocking Things About Her Husband After Posting Wedding Pictures On Social Media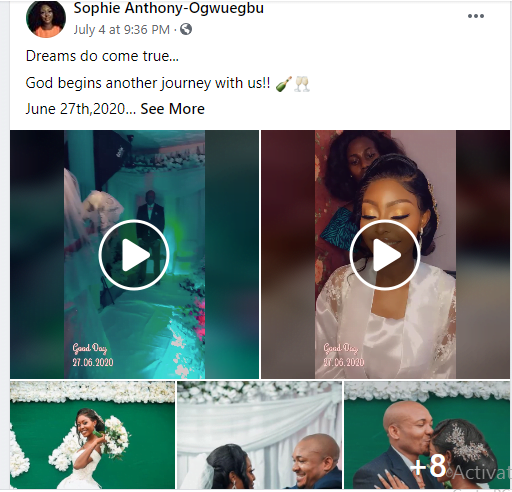 A lady met the shock of her life when she posted puctures and videos from her wedding, which took place of recent.
The lady, Sophie Anthony-Ogwuegbu, said to be a life coach, posted photos wit her new husband "Tony",
She had caption her post this "Dreams do come true…God begins another journey with us!! June 27th,2020
but however read some shocking discoveries in her comments section.
Nigeria women revealed Tony" who is allegedly married to another woman and allegedly a gold digger.
Read comments below: