Crude Oil Price Today: Brent Oil Rises To $40 Per Barrel
As the Organisation of the Petroleum Exporting Countries (OPEC) set to organise it quarterly meeting on thursday, The price of Brent crude rose greatly to a near three-month high with a new record of 40 dollars per barrel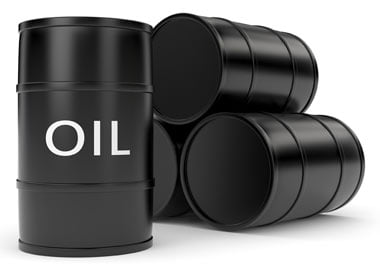 As the Organisation of the Petroleum Exporting Countries (OPEC) set to organise it quarterly meeting on thursday, The price of Brent crude rose greatly to a near three-month high with a new record of 40 dollars per barrel
Naija News Understands that Nigeria and other oil traders that major in oil production might extend oil production cut of 9.7 million barrels per day (BPD), or about 10 per cent of global output, into July or August.
The cuts are currently due to run through May and June, scaling back to a reduction of 7.7 million bpd from July to December, but Saudi Arabia has been pushing to keep the deeper cuts in place for longer.
However Naija news also learnt that the contracts climbed to as high as $40.42, the highest since March 6, after gaining 3.3 per cent on Tuesday.
The U.S. West Texas Intermediate (WTI) crude futures gained 68 cents, or 1.9 per cent, at $37.49 a barrel.
It rose to as much as $37.88, also the highest since March 6.The contract ended the previous session up 3.9 per cent.
Both benchmarks have risen sharply in recent weeks from the lows of April, buoyed by a continuing recovery in China, the epicentre of the virus outbreak, while other economies are slowly opening up after lockdowns to contain its spread.
Source: Naija News