Coronavirus: Ashimolowo Slams Pastors Misleading People, Says 5G Is Not Anti-Christ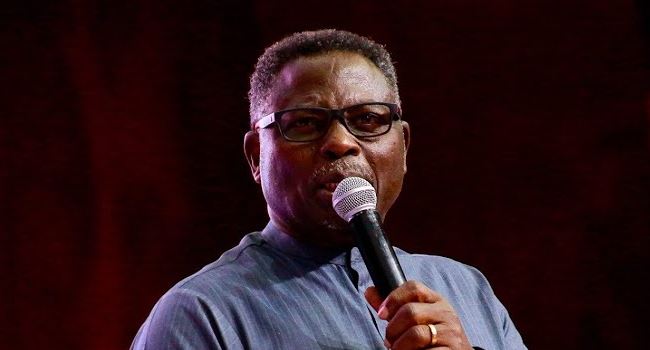 Founder and senior pastor of Kingsway International Christian Centre (KICC), Pastor Matthew Ashimolowo has declared as fake, news that there is a link between the 5G network, Coronavirus, and anti-Christ.
Ashimolowo in his view warned Christian leaders against misleading their followers on the issues surrounding 5G network, coronavirus (COVID-19) and end time signs including anti-Christ.
Naija News recalls Pastor Chris Oyakilome of Christ Embassy, in particular, had established a spiritual relationship between the 5G network, COVID-19, and issues of the anti-Christ.
He noted that the 5G was part of the new world order where some world political and business leaders were trying to build a religion, economy, and government for the entire universe.
However, Ashimolowo has disagreed with the position adopted by Oyakilome.
According to him, all those claims were conspiracy theories that had nothing to do with the anti-Christ.
"Too many conspiracy theories" on coronavirus

Pastor Matthew speaks out amid the growing belief that coronavirus is linked to 5G masts and other conspiracy theories.https://t.co/TsGJyaeDCf#coronavirus #bustingfakenews

— Matthew Ashimolowo (@MatAshimolowo) April 5, 2020
"If coronavirus is caused by 5G, why is it in his village that does not have a 5G?
"It has always been the nature of Christian leaders to plant fear in their members whenever there was going to be a major world occurrence.
"The church should be more concerned about preparing their members for the Second Coming of the Lord instead of condemning a major technological breakthrough.
"It's fake news to associate 5G to coronavirus," Ashimolowo said.