Presidency Reacts, Reveal Those Who Booed Buhari In Borno State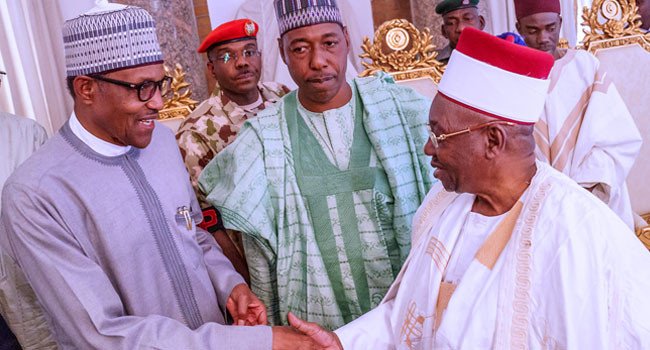 The Presidency has declared that contrary to popular assumptions, President Muhammadu Buhari was warmly received during his visit to Borno State on Wednesday.
The Presidency added that those who booed the President were just a few people who had been paid by some politicians to carry out the action.
Naija News recalls President Buhari was in Borno State on Wednesday on a condolence visit to the people and government of the state over Sunday's attack which resulted in the death of 30 persons as well as the destruction of 18 cars and several other properties in an attack by Boko Haram terrorists.
However, this online medium earlier reported that the President and his convoy were booed on arrival by residents who lined the streets of Maiduguri, the state capital.
They chanted "Ba ma yi" and "Ba mu so" (We don't want! We are not doing!) as the President's convoy drove through the town.
Reacting to the development during an interview with the BBC Hausa Service in Abuja, on Thursday, Buhari's spokesperson, Mallam Garba Shehu, said those who booed the president were just a few miscreants paid by politicians.
"I was part of the delegation that entered Maiduguri right from the airport to the palace of the Shehu of Borno. The people came out to say thank you and welcome us."
"But there was a group which came out shouting 'we don't want'. "Some politicians gathered some miscreants and paid them money to boo Buhari," Garba is quoted as saying.