Popular Nollywood Actor Dies In Lagos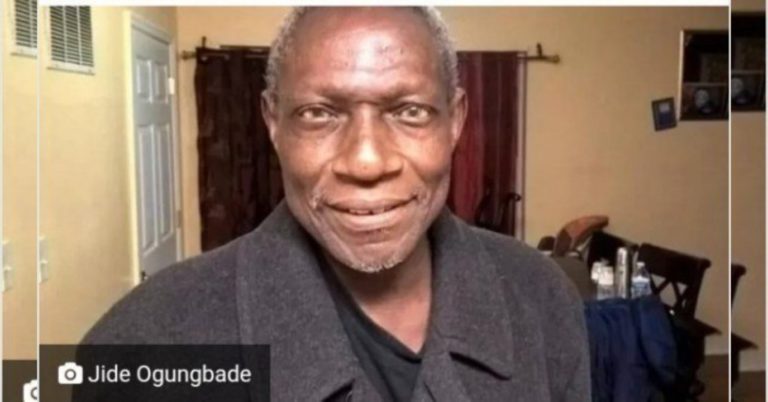 Popular Nollywood actor, theatre chief and Telecaster, Nicholas Babajide Ogungbade is dead.
The reports obtained by Naija News suggests that the popular Nollywood actor Babajide passed away on Tuesday, July 9 in Lagos, Nigeria's commercial city after battling with an undisclosed ailment.
The family of the popular Nollywood actor reported his demise in an announcement marked by Pastor Niyi Gbade and Ayotade Ogungbade.
Some of the facts about the late Nigerian actor includes that; He was brought into the world on August 21, 1952, in Minna, Niger State, the local of Akoko-Ikare in Ondo State, and worked for more than two decades as a dramatization maker with the Federal Radio Corporation of Nigeria currently Radio Nigeria
Babajide in his years in life also filled in as a coach at the Radio Nigeria Training School, Oshodi, Lagos.
The popular, but now deceased Nollywood actor has coordinated the renowned Ajo Productions arrangement of plays, which started in 1983 and finished in the Ajo Festival of Plays in 1986.
Naija News also understands that the popular Nollywood actor was also the associate choirmaster of the Cherubim and Seraphim Movement Church, District 6 (Ayo Ni o) situated on Apapa-Oshodi Expressway, Lagos. He is survived by youngsters, grandkids and relatives.
Source: Naija News