Presidential Election Tribunal Fixes Date To Hear Atiku's Motion On INEC's Server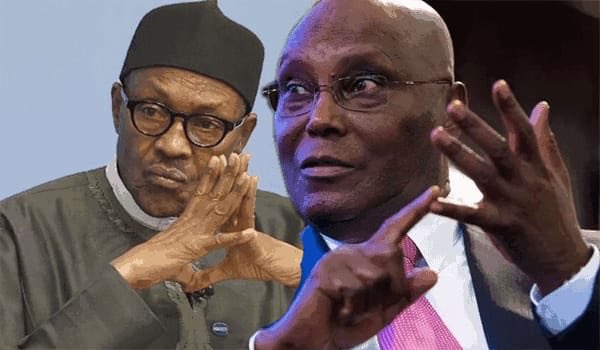 The Presidential Elections Tribunal has fixed Thursday to hear a motion filed by the Peoples Democratic Party (PDP) and Atiku Abubakar seeking access to the server of the Independent National Electoral Commission (INEC).
The Tribunal also reserved ruling on nine applications it heard in respect to PDP and Atiku's petition.
The Justice Garba-led panel disclosed that the date to deliver judgement on the applications will be communicated to parties involved.
The main opposition party and its presidential candidate, Atiku, are challenging INEC's declaration of President Muhammadu Buhari winner of the general election.
The PDP and Atiku had maintained that INEC kept "central servers" in which "information was recorded and stored in database packets relating to accreditation of voters and transmission of results from the presidential election".
They asked the Tribunal to grant them access to inspect the said servers and the card readers used for the conduct of the poll, examine and analyse the information obtained from them.
The duo also asked for the tribunal's permission to be allowed to file a report of their inspection, examination and analysis of the servers and card readers.
The applicants filed 13 grounds to back their application and their claims in it.
The application along with another one filed on May 5 would be heard by the tribunal on June 13.
Meanwhile, Naija News had reported that the All Progressives Congress (APC) and Buhari had asked the Presidential Election Tribunal to strike out the petition of Atiku Abubakar for being fundamentally defective.
Source: Naija News