Brexit: Theresa May May Resign Today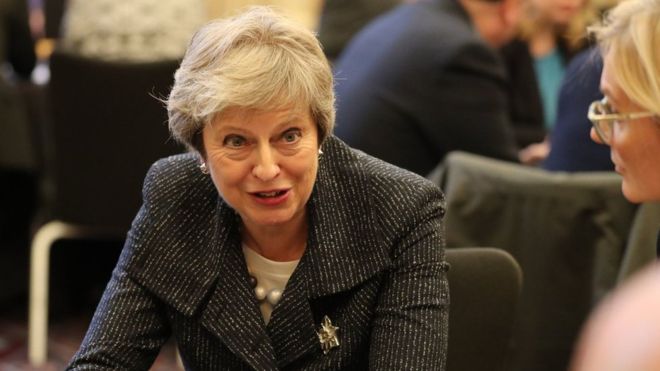 The Prime Minister of the United Kingdom, Theresa May, is set to resign today after a Cabinet revolt over her latest Brexit plan.
May is also set to address the nation on her plans to step aside after a meeting with the leader of the backbench Conservatives, Sir Graham Brady.
Sources disclosed to the UK Metro that June 10 is likely to be the start of the official leadership race.
Since January, Parliament has rejected the Brexit bill she negotiated with the EU three times.
The Prime Minister later attempted to find a compromise with the Labour party, however, that ended in a disaster.
She made a final push, on Tuesday, with a set of amended proposals, including a customs union and an offer to give MPs a vote on holding another referendum.
That was met with a furious backlash by many in the Conservative party, leaving her authority in tatters.
A source at the powerful 1922 committee said they expected her to remain until June 10 – after the visit of US President Donald Trump.
"Hopefully what will happen is she will stand down as Tory leader I think on or before June 10, and she will hopefully remain as caretaker Prime Minister until such time as a new Tory leader is elected. 'My feeling is that she will stay until June 10," the source said.
The source said a new leader would ideally be in place by the end of the summer to get a Brexit deal through Parliament before October 31 – the date currently set for the UK's exit from the European Union.