Nigerians Reacts As Buhari Says IGP Is Losing Weight Because He Is Working On The Insecurity In The Country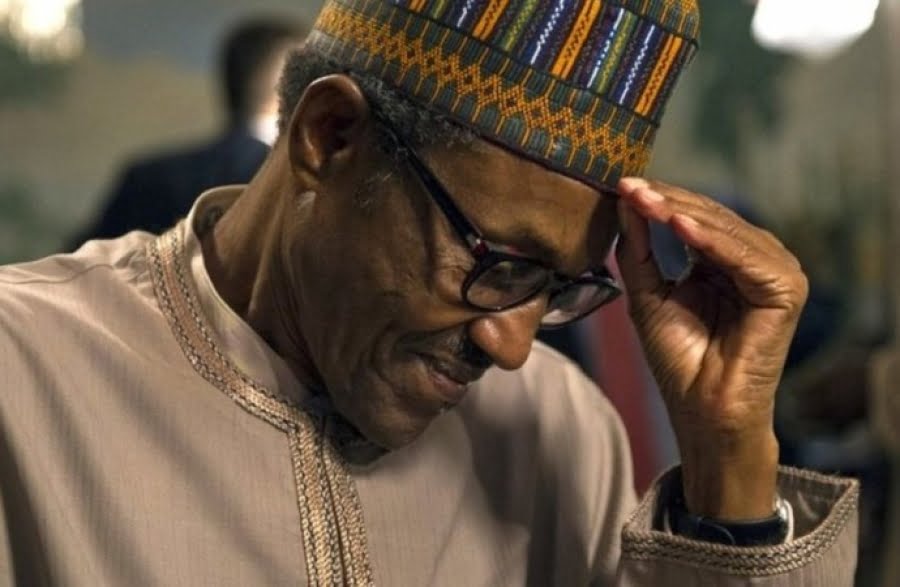 Comments by President Muhammadu Buhari that the acting inspector-general of police (IGP), Mohammed Adamu, was losing weight shows that he is working, has caused lots of reactions.
Buhari made the comment while addressing reporters upon his arrival from the UK on Sunday.
A reporter had asked the president : "Are we likely to see a different approach in the fight against insecurity, especially kidnapping, which is a big issue now?" , to which he responded: "You know, I have just seen the IG, he is… I think he is losing weight; so, I think he is working very hard."
Buhari's comment was received with shock after the video of the interview surfaced online.
Oby Ezekwesili, former minister of education, accused him of making a joke out of the insecurity in the country.
She said: "And this is supposed to be funny? A President @MBuhari making a joke of the daily drenching of the country in the blood of his citizens who are killed daily without ANY consequence while he bears the title "Commander-in-Chief" ? Carry on.
"I frankly decided to never again waste my Voice on a political class that has no redeeming prospect of caring about their citizens."
Did the president just said this rubbish? @MBuhari needs to join the comedy group.

— YUT3𓃵🐺🇬🇧 (@AdewunmyO) May 6, 2019
Does nobody talk to this man @MBuhari ????? At least other presidents of the countries he is travelling to..

— Joshua (@Joshuah_91) May 6, 2019
Amidst all the killings and kidnappings Buhari still makes jokes. IGP is loosing weight so IGP is working??

It just tells something about Buhari himself.

— Rahmatou 🦋 (@Rjay_omale) May 6, 2019
"I just saw the police IG, I think he is losing weight, so I think he is working very hard" –
President Buhari (on security in the country).This is a huge joke.What has the weight loss of the IGP got to do with a totally collapsed security system & the daily siege on the nation

— Emmanuel Enoidem (@enoidem1964) May 6, 2019
They asked Buhari what his plans are to curb insecurity & the terrorism menace going on.
My President said 'The IGP is losing weight, so he must be working'

God forbid this country 😷 😷

— Don Angie 🙇🏾‍♂️ (@Angel_HRH) May 6, 2019
This is an unnecessary humour especially at a time when the polity has been heated with fear resulting from serious insecurity challenges across the nation.

— MAKOTINY (@makotiny) May 6, 2019
I didn't know insecurity was a weight loss program.

— Otene Ogwuche (@the_bookseller1) May 6, 2019
And this is supposed to be funny? A President @MBuhari making a joke of the daily drenching of the country in the blood of his citizens who are killed daily without ANY consequence while he bears the title "Commander-in-Chief" ? Carry on.
Someday the Citizens will be ready. 💁🏾‍♀️ https://t.co/yJyecdigoy

— Oby Ezekwesili (@obyezeks) May 6, 2019