Go And Meet Bandits In Zamfara State! Group In Abuja Protests Against Soldiers' Invasion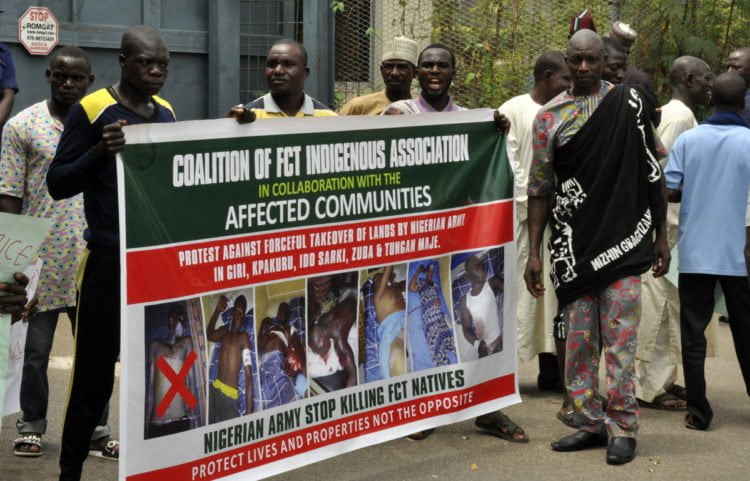 Coalition Indigenous Association Storm The Street, Protests Against Army Invasion Of Abuja (Photos)
Members of a coalition of FCT Indigenous Association, have protested against the forceful take over of their land by the Nigerian Army in Giri, Kpakuru, Zuba, Ido Sariki and Tunga Manje of FCT in Abuja.
Naija News reports that a man was killed yesterday, during a clash between residents and soldiers in Tunga Maje, sparking protests and causing a blockade at the Kaduna-Lokoja road.
The clash began Tuesday and continued into mid-noon yesterday.
Carrying placards, some of the protesters who spoke to newsmen warned the army to  unleash their violence on bandits and Kidnappers in Zamfara state
"let them go to Zamfara, let them go and meet the bandits" "we will resist them"
"this is our land"
See Photos from the protest below: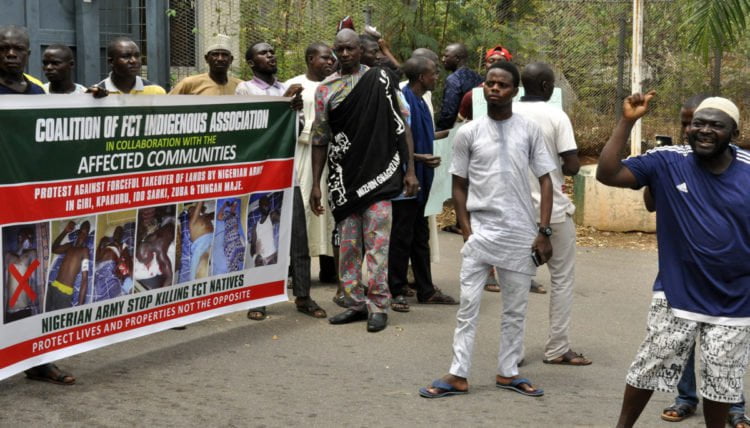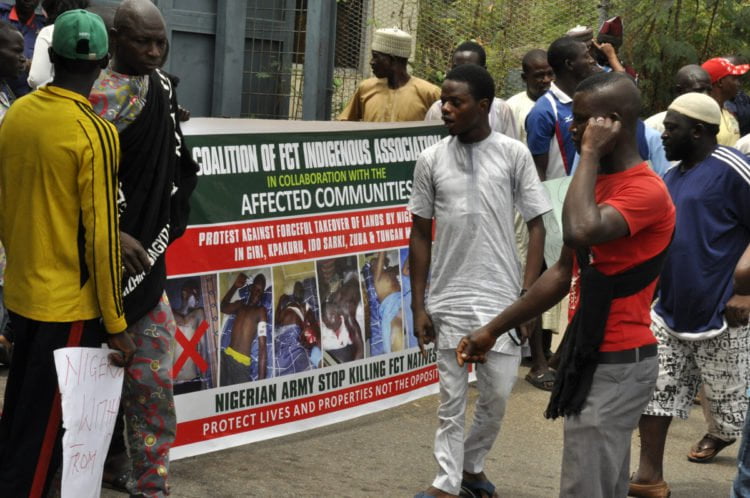 Source: Naija News