President Buhari Gets Minimum Wage Bill From The National Assembly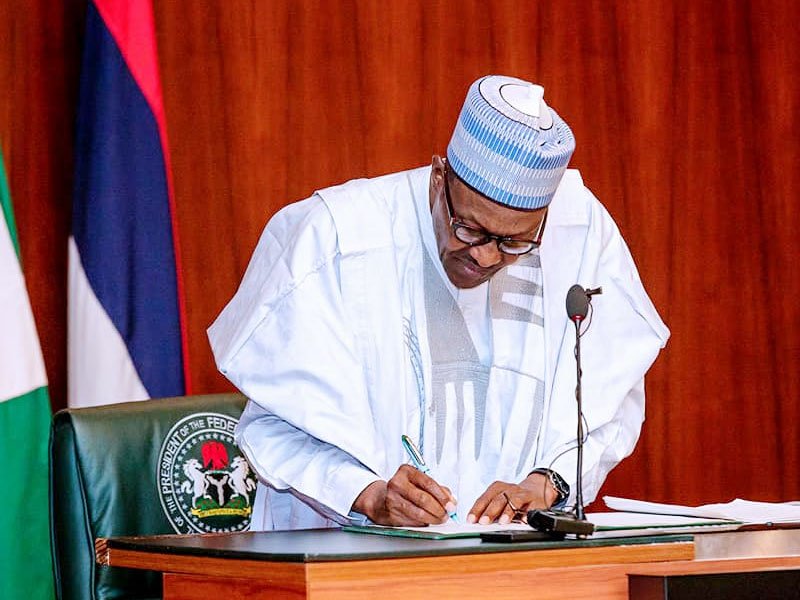 NASS Transmits Minimum Wage Bill To Buhari For Assent
The National Assembly has transmitted a clean copy of the passed new minimum wage bill to President Muhammadu Buhari for assent.
President of Nigeria Labour Congress, NLC, Ayuba Wabba, made the disclosure on Thursday at the opening ceremony of the 10th National Delegates Conference of the Medical and Health Workers' Union of Nigeria, (MHWUN).
Naija News recalls the two chambers of the National Assembly, Senate and House of Reps, have adopted N30,000 as the new figure as the minimum wage for Nigerian workers.
In the words of Wabba, "I am aware that the minimum wage bill has been passed and a clean copy has been transmitted to the President on Wednesday and we are expecting the President to assent to it.
"I am sure our workers will benefit from it. It is important, I say from the point of fact, that it is long overdue. It is not only long overdue, what is even N30,000 in the Nigerian economy?
"Therefore, everybody must agree that workers have been patient, workers have demonstrated enough commitment and therefore, I think, implementation at various levels should actually go seamlessly."
"We are also looking at the implementation, and I assure you in our normal way, we will continue to support our states from one state to the other until everything and everybody is able to benefit from it. This is because the truth of it is that if you look at the rate of inflation is even higher than the minimum wage that has been increased. The reality of it is that it is just to keep body and soul together but actually to address the fact that we want a living wage."
The NLC President also warned the federal government against any plan to reduce the salary of certain categories of public workers, rather urging the FG to rather consider a downward review of the massive salary and allowances been paid political office holders.