PDP Takes Early Lead In Kano Supplementary Election (Full Results)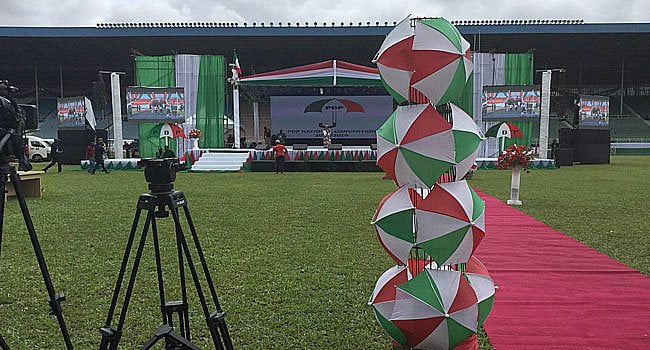 The Peoples Democratic Party (PDP), Nigeria's main opposition party, has taken an early lead in the ongoing Kano state governorship and State House of Assembly Supplementary elections.
Naija News reports that the Independent National Electoral Commission (INEC), Nigeria's electoral umpire, commenced the governorship and House of Assembly supplementary elections at exactly 8 am on Saturday, March 23, amidst tight security.
The governorship election took place in twenty-nine (29) Local Government Areas (LGAs) in the state.
While the Governor of the state, Abdullahi Ganduje is seeking reelection on the platform of the All Progressives Congress (APC), Nigeria's ruling party, Abba Yusuf of the Peoples Democratic Party (PDP), Nigeria's main opposition party, is hoping to unseat him.
The results of three (3) Local Government Areas (LGAs)  announced so far by Bello Shehu, the returning officer for the Kano election, shows that PDP is leading in the polls.
Yusuf of the PDP was leading before the election was declared inconclusive. PDP is leading with 1,014,730 votes, while APC is trailing with 989,133 votes after the announcement of 3 LGAs by the returning officer.
Meanwhile, there are still twenty-six (26) LGAs left to be announced by the returning officer of the election.
Below are the results… (PLEASE REFRESH ALWAYS)…
10:06 pm: KANO LGA: Dawakin Kudu
APC: 248
PDP: 62
KANO LGA: Gezawa
APC: 167
PDP: 27
KANO LGA: Madobi
APC: 908
PDP: 164.