INEC Declares Winner Of Borno Governorship Election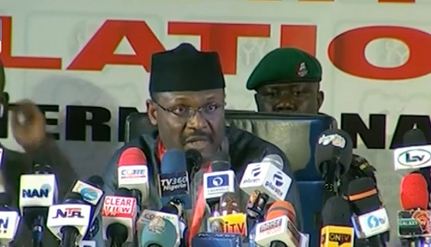 The Independent National Electoral Commission (INEC) has declared the candidate of the All Progressives Congress (APC), Prof. Babagana Umara Zulum as winner of the governorship election in Borno State.
He swept aside 31 other contestants, polling 1,175,440 votes to beat his closest opponent, PDP's Alhaji Mohammed Imam who garnered 66,115 votes.
Declaring the result, the INEC Returning Officer in the state, Prof. Alhassan Gani, stated that INEC had registered 2,316,218 voters in the state, out of which 1,292,138 voters were accredited for the election.
He disclosed that a total of 1,289,027 votes were cast, out of which the APC polled 1,175,440 votes and PDP scored 66,115 votes.