Kwara Governorship Election: Lai Mohammed Reveals What Will Happen To Saraki, PDP On Saturday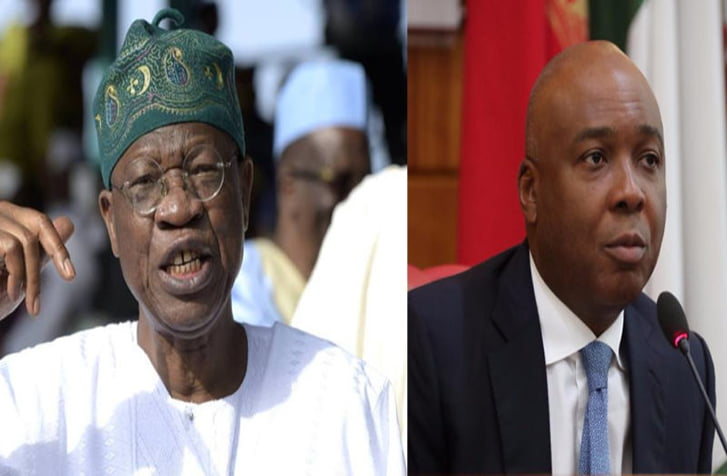 Mohammed, Saraki Set For Showdown In Kwara
The Minister of Information and Culture, Alhaji Lai Mohammed has urged the indigenes of Kwara State to come out and vote en masse during Saturday's governorship and State Assembly elections.
Mohammed added that the state will receive total freedom from its oppressors on Saturday.
The minister made his submission on Thursday in Ilorin at the final rally of the All Progressives Congress (APC) to where he urged the electorate to vote for its Governorship candidate, Abdulrahman Abdulrazaq and other candidates of the party.
He further accused the Peoples Democratic Party (PDP) of deliberately trying to create panic to prevent voters from coming out but warned that security agents have been deployed to protect all voters from any form of intimidation and harassment.
"There has been a lot of panic being deliberately created by the opposition having seen the handwriting on the wall in the last elections. They want to intimidate people and prevent them from coming out to vote.
"Please do not be intimidated by anyone. Nobody can tell you not to come out to vote. Please come out en masse to vote for APC on Saturday.
"The President has given the directive to all security agents that anyone who dares to disrupt Saturday's election action will have himself to blame.
"After voting ensure that you wait to protect your votes until counting and accompany them to the collation centers.
"We will get our total independence from our oppressors on Saturday," he said.
Mohammed said Saturday's election will be a continuation of the "O too Ge" (Enough is Enough) which started during the presidential and national assembly elections as the Senate President, Bukola Saraki and his supporters would be totally annihilated from Kwara politics.