12 Presidential Candidates Dump Ambition, Endorse Buhari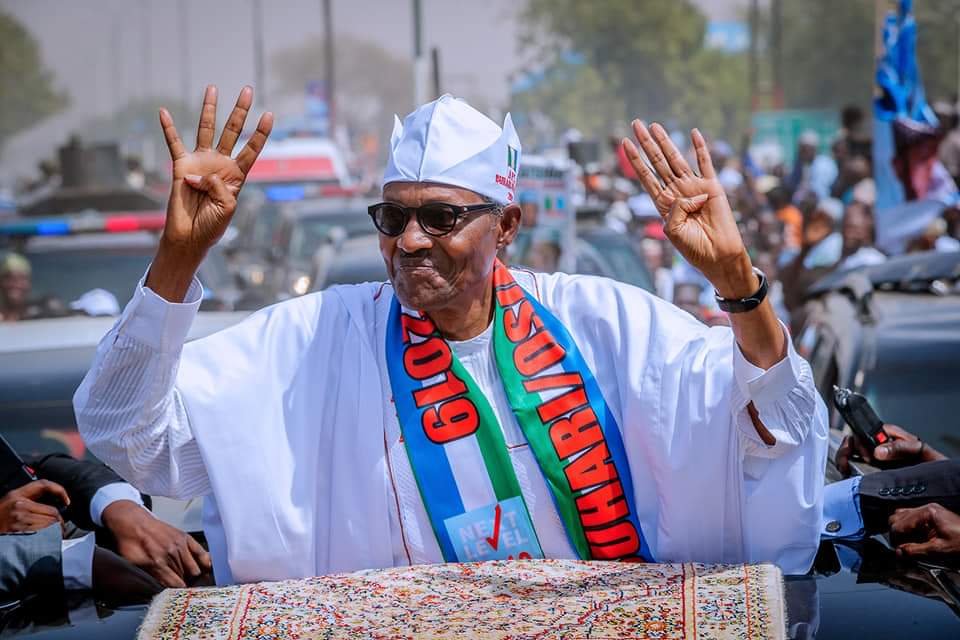 No fewer than twelve Presidential candidates have endorsed President Muhammadu Buhari for a second term in office.
Naija News reports that the Presidential candidates endorsed President Buhari at the State House in Abuja, Nigeria's capital on Thursday, when members of the Forum of Presidential Candidates & Political Parties for Good Governance, who decided to subordinate their ambitions, and have directed their supporters to vote for the All Progressives Congress (APC) candidate.
Speaking at the event, the Chairman of the Forum, Shitu Mohammed Kabir, MON, of Advanced Peoples Democratic Alliance (APDA), said they decided to throw in their lots with President Buhari because of advances made in security, economy, fighting corruption, infrastructural development, agricultural revolution, and many others.
According to Kabir, "Nigerian political landscape is taking a new dimension…As a group of political parties committed to the realization of a new Nigeria, we identify with these laudable feats of the President, which are in proximity with ours, as exemplified in our manifestoes. We, therefore, wish to support President Buhari's candidacy in the coming election, and direct all our teeming members across the length and breadth of Nigeria to go out in their numbers, to vote for APC candidates, Muhammadu Buhari/Yemi Osinbajo, in the coming election."
Some members of the Forum that acquiesced to the endorsement include Hon Edozie Madu, Independent Democrats; Danjuma Mohammed, Movement for Restoration & Defence of Democracy; Yusuf Nadabo Dantalle, Allied Peoples Movement; Ahmed Buhari, Save Nigeria Party; and Alhaji Isah B. Dansarki, Mass Movement of Nigeria.
Others include Ikechukwu Nwaokafor, Advance Congress of Democrats; Alista Soyode, Yes Party; Barrister Charles Ogbali, Advanced Nigeria Democratic Party; Kenneth Ibe Kalu, United Peoples Congress; Comrade Isiyaka Paul Femili, Nigeria Element Progressive Party; and Robinson Akpu, National Democratic Liberty Party.