Justice Onnoghen WIll Not Be Arrested Over Failure To Appear Before CCT – FG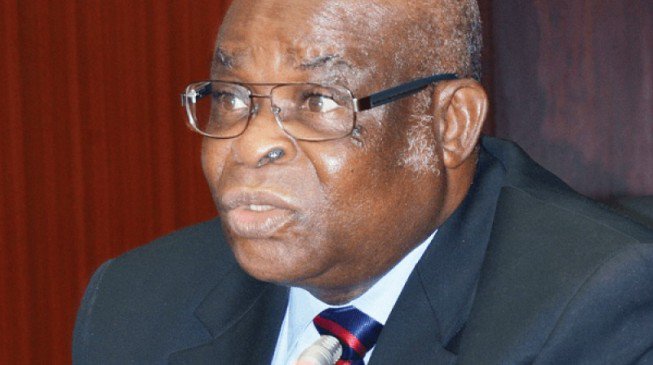 The Federal Government has refuted claims that it was seeking to effect the arrest of the Chief Justice of Nigeria, Justice Walter Onnoghen, for snubbing the Code of Conduct Tribunal for the second time.
Speaking after the court section on Tuesday, the prosecuting counsel, Aliyu Umar SAN, said, "Government would not demand the arrest of Onnoghen for failing to appear before the tribunal even though Paragraph 6 of the CCT Practice Directive empowers it to do so."
Umar also admonished Justice Onnoghen to step aside "pending the determination of the case".
He also added that the federal government is not seeking to remove Onnoghen from office
The Code of Conduct Tribunal (CCT) had filed a six-count charge of false assets declaration against Onnoghen after a petition by the Anti-Corruption and Research Based Data Initiative (ARDI).
The failure of Onnoghen to appear before the tribunal last week has caused the CCT to adjourn till Tuesday, following the arraignment of the CJN.
The CJN was not also in court on Tuesday as the CCT commenced hearing into the charges.