Ilorin Emirate: Lai Mohammed Reacts To Criticisms Trailing Comments, Attacks Saraki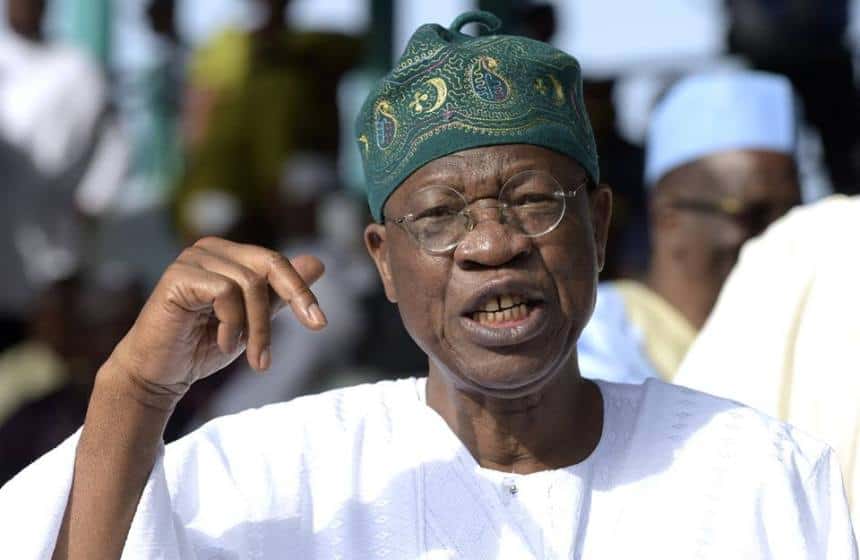 Lai Mohammed, Minister of Information, has reacted to the condemnation trailing his comment on the outcome of the 17 Nov. 2018 by-election in the Ekiti/Irepodun/Isin/Oke-Ero Federal Constituency of Kwara State.
A statement he signed on Wednesday said while it was true that he mentioned the Berlin Wall in his speech at the victory rally in his country home in Oro on Sunday, 18 Nov. 2018, it was "undoubtedly in reference to the stranglehold of the Saraki political dynasty on Kwara politics".
He said: "Not once did I mention the Ilorin Emirate during that speech, and I challenge anyone who has any evidence to the contrary to release such. It is instructive that the news item that was referenced by those who made the allegation never mentioned Ilorin Emirate or made any reference to the traditional institution.
"It is safe to conclude, therefore, that those who tried to inject the Ilorin Emirate into the whole issue acted out of shameful desperation.
"This is not a surprise, considering that they are yet to recover from the devastating defeat that they suffered in the by-election.
"For the record, I hold the Ilorin Emirate, and indeed all our nation's traditional institutions, in very high esteem, and will never do anything to bring them to disrepute. No candidate for any political office in Kwara State will downplay the importance of the Ilorin Emirate, which is a father to all.
"Those who are grappling at straws, having realized that their hegemonic hold on Kwara State is coming to an end, are the instigators of this lie from hell that the Berlin Wall of the Emirates has been broken.
"The traditional chiefs who echoed the fake news concocted by thefading political warlords of Kwara should be wary of doing anyone's hatchet jobs. They should not allow themselves to be used to denigrate the reverred Ilorin Emirate, which should be absolutely non-partisan.
"The traditional chiefs must realize that it is only by standing up for truth and justice that they can most effectively play their role of maintaining the 'ever solid wall of peace, unity, progress and stability' in the Emirate.
"The defeat suffered by the tormentors of Kwara on 17 Nov. 2018 is a sign of what they should expect in the forthcoming general elections in the state. No amount of lies or other acts of desperation will save them from imminent defeat.
"Power flows from the people, and it is clear that the people of Kwara have totally rejected those who have appropriated the state's commonwealth to themselves to the detriment of the long suffering people of Kwara State."
Source: Naija News