Top 50 romantic good morning love messages for wife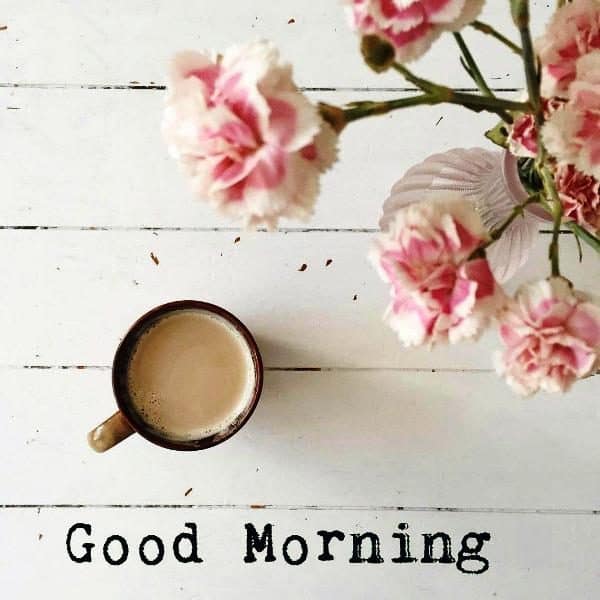 Love is a powerful emotional force that tends to influence a lot of things. It can also be expressed in a number of ways. In case you love your wife so much and value her as your life then these 50 romantic messages will help you wish her a good morning in a unique way every day. Make some time for your wife in the simplest ways possible and she will reciprocate with love.
Married couples understand that love is something that needs to be renewed each day. As such, it is important to come up with ways to ensure that the love is fresh every morning. One way of doing this is by using these 50 romantic good quotes, assembled by Yen Ghana, as your inspiration.
Top 50 sweet good morning messages for wife
You can easily be the husband that cares about his wife by a simple act of sending a good morning sms to her. You do not have to do so much to make the morning of the woman that means the world to you stand out. The secret is to keep sending her the right message that will remind her of the special place she holds in your heart. Consider these messages.
●       I have proven that true love does exist just by being married to you. In the same way, I have also realized that the notion of a perfect wife is a reality all because of you. Good morning.
●        I am always thankful for many things in life. However, top on that list is my being alive and the second one is having a great wife. Good morning love.
●       Every day I strive harder, I smile better, I stay motivated and want to succeed even more because I married you. Good morning sweetheart.
●       Despite the business of the day, I want you to know that you mean a lot to me every time I open my eyes and see you. Good morning.
●       Good morning babe, I want you to know that there is never a dull moment in this life all thanks to you.
●        Hey, cute one. I am ready to face today's challenges just because I saw the sparkle in your eyes. Good morning.
●       I may think about you for a short time every morning but the smile I wear the whole day results from the thought of you. When you smile I am inspired, when you talk I am motivated and when you love me I stay happy. Good morning my love. I love you.
Consider writing your wife the following good morning message for wife to remind her just how much you value the memories you share together each day.
●       It does not matter whether it is daytime or night, all that matters is my wife within sight. Good morning.
●       It doesn't matter that we are apart for some time love, you are always with me in my heart. Good morning.
●       You are a breath of fresh air every morning you wake up. I can't help but smile at how lucky I am to have a pretty wife like you. Good morning.
●       Morning turns into daytime which turns into night. Though the day changes, I will not. I hope you know that I will always be there for you my love. Good morning. Have a blessed day dear.
●       Coffee means everything in the morning when I share it with you, my love. Good morning.
●       I am not one of those that profess blind love. It is just that your beauty tends to blind me every day. Good morning.
●       If I am to consider my life a business transaction then one of the most crucial decisions I made was to partner with you for life. It is still the best move I made. Good morning.
●       I am always safe from the fact that you are always there to hold me regardless of how things are. I know I am safe always. Good morning love.
You can also help your wife create new memories of the two of you by sending her these beautiful messages.
●       Saying that I love you to death may be easy but really my intention is to live with you forever love.
●       My greatest desire is not just to live life with you but also to love life because I am living it with you. You are my purpose for living.
●       I am so grateful for being with the most beautiful girl in the world, and it is even more exciting that she loves me. Good morning darling.
●       You have given me the real definition of love. From the time I married you, it is impossible to define love without putting you in it.
●       I have interacted with thousands of people but the only one that moves me is you, my love. Good morning.
●       Staying by your side forever is something I want to do because you are special to me. Good morning.
●       Happiness is complete and defined with you around. Good morning love.
●       No love poem is sufficient for you my love. I would write a whole love story for the wife of my youth. Good morning love.
●       I am glad to have stolen two things in your life, my love. I am also glad to report that I will not give them back any time soon. These are your last names and your heart. They belong to me.
●       I do not have to wait for a special occasion to show you how much I love you, my dear. I love you every moment that you are alive for you are by my side.
●       I have the most humble and caring partner. I am grateful that you chose to be in my life.
●       You are the biggest achievement of my life. I am lucky to have such a wonderful woman in my life. I love you, honey.
●       When I think about a cup of warmth you come to my mind, when I consider softness that a warm blanket offers in a cold night you still feature prominently in my mind, for all the love, passion and excitement my life needs, you offer that and much more. I love you.
●       While I will see you every evening at the end of the day, you remain in my mind continually.
You can send the following the messages when you want to make your wife feel appreciated
●       I love you, my dear. I live this life just to love you. Have a beautiful day. Good morning.
●       To love is nothing, to be loved is something…to love and be loved in return is everything. Good morning honey.
●       I have chosen to be happy every day that I wake up. Thanks to you.
●       I have known real happiness because I have loved you. You brought the real happiness to me. Good morning.
●       My life has become complete because of the love you have showered me with my dear. Good morning my lovely wife.
Copyright Naija News 2019.
All rights reserved. You may only share Naija News content using our sharing buttons. Send all news and press releases to
newsroom@naijanews.com
.