No State In Nigeria Offers Free Education – Soweto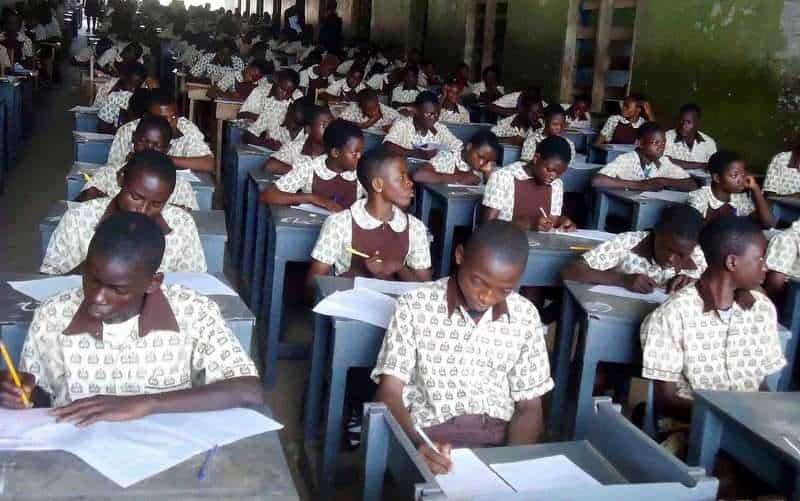 Founder, Education Rights Campaign, ERC, Mr Hassan Soweto has revealed that many states who claim that they offer free education are insincere and dishonest.
This, he said at the closing of 2018 ERC free holiday coaching lesson organised for students in Ajegunle, and held in Nawair Ud-Deen Primary School, Arumoh Street.
Also present at the event was Dagga Tolar, a renowned poet and former Nigerian Union of Teachers , NUT chairman, Ifelodun-Ajeromi among other dignitaries.
The overall best students in all classes were also given gifts
Soweto said: "The government is being insincere and dishonest when they say they are providing free education under the Education for All project that began over a decade ago. In Lagos State website, for instance, the said claim is made.
"But we are here today at Nawair Ud-Deen Primary School, Arumoh Street, where chairs and desks are broken, the windows are hanging, the ceilings are coming down, including the problem of inadequate teachers. This is not free education. So, when we demand free education as activists, we mean education system that is properly funded with materials, well stocked libraries, laboratories and well trained teachers that are adequate. This is because the end point of education is to make sure that education is accessible to all and the citizens receive such education that can make them contribute meaningfully to the development of the country, "said Soweto.
On his part, Coordinator of the lesson, Comrade Fidel Davy said the coaching lesson since inception in 2005 and in its 13th edition has mentored over 7000 students was basically ran to called on government to make education free and accessible.
His words," We are trying to present a position that government should make it a priority to fund public education. For example, the annual budget for education in Nigeria is less than eight percent. Whereas, United Nations Education and Scientific Organisations, UNESCO pegged budget for education at 26 percent. So, the reality of this is that government is not funding public education. That is why we have low teaching staff, and large number of students.
"While we are calling for more sponsorship to enable us make the programme of more impact through the awards of scholarships and the inclusion of vocational skills training, we are therefore calling on the citizens to demand for their rights as education is a fundamental right and government must fund it. "explained Davy.
Aluhuge Emmanuel, a Senior Secondary, SS two student of United Christian Secondary School, and one of the participants in the lesson noted that "This lesson has impacted much in my life in the areas of my academic, basically on the subjects I am not good at. Through the career talks every Friday, I am motivated to be a change agent despite coming from Agejunle, a perceived slum. And I want to be a Lawyer. "Emmanuel said.
Source: Naija News