Ja Rule Speaks On Eminem's Diss In His New Album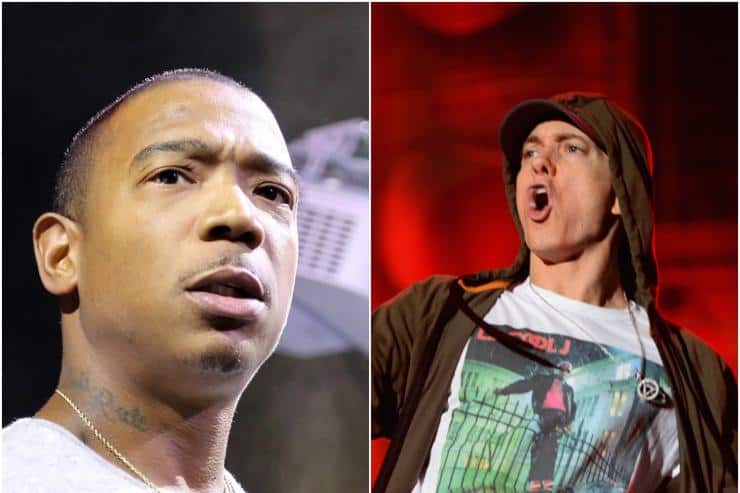 Ja Rule Comes For Eminem In His Tweet
Ja Rule, has responded to the diss from Eminem, who had said shady things about him in his album, Kamikaze.
Kamikaze, is Eminem's 10th studio album, followed up by Revival, the album has claimed the No. 1 spot for itself on the Billboard 200.
The legendary rapper in the new work, went for some of his colleagues, and those who had nasty things to say about his 'Revival' album.
Ja Rule was not left out of the diss as Eminem attacked him for been against him even during his early days under Dr. Dre.
This is what Eminem said about Ja Rule on his track 'Greatest':
"God forbid I forget, go and jump out the window, somebody better child-proof it
'Cause if I lose it we can rewind to some old Ja Rule shit
And I can remind motherfuckers I'll do shit."
Their misunderstanding started during the drama between 50 Cent and Ja Rule, and got heated up when Ja Rule dissed Eminem and his daughter, Hailie on his diss track 'Loose Chnage' in 2002.
Here is what Ja Rule said:
"Em, you claim your mother's a crackhead and Kim is a known slut
So what's Hailie gon' be when she grows up"
Eminem had responded to the diss in track "Doe Ra Me" in 2003, but seems not to be satisfied.
Taking there fight to 2018, here is what Ja Rule told fans on Twitter:
Guess that Halie line must be starting to hit home… 🤣

— Ja Rule (@jarule) September 2, 2018