Leah Sharibu Calls On Buhari To Save Her From Boko Haram Captivity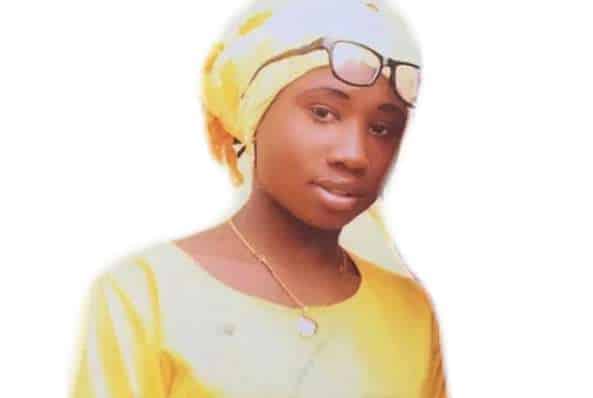 Leah Sharibu Speaks Out From Boko Haram Captivity
The kidnapped Leah Sharibu, has spoken out from Boko Haram captivity, pleading with President Muhammadu Buhari to save her from her abductors.
Naija News recalls she is the only Christian among the abducted 119 students of Government Girls Secondary School, Dapchi, Yobe state, and her captors refused to release her for refusing to denounce her christian faith.
There had been worries about her safety with insinuations that she might even be dead as the Boko Haram terrorists have since released her colleagues, except five who reportedly died while in Boko Haram custody.
As a "proof of life" amidst speculations on her fate, TheCable has exclusively obtained her latest picture as well as the audio of her plea to Buhari.
In the picture, Leah is seen in a pink hijab, and seated alone on a mat patterned in orange.
She spoke in Hausa in a 35 seconds audio, reproduced here:
"I am Leah Sharibu, the girl that was abducted in GGSS Dapchi. I am calling on the government and people of goodwill to intervene to get me out of my current situation," she said.
"I also plead to the members of the public to help my mother, my father, my younger brother and relatives. Kindly help me out of my predicament. I am begging you to treat me with compassion, I am calling on the government, particularly, the president to pity me and get me out of this serious situation. Thank you."
The federal government has always insisted that Sharibu would not be forgotten or left alone, insisting that all was been done to secure her release.