Presidency Explains Why Dasuki May Not Be Released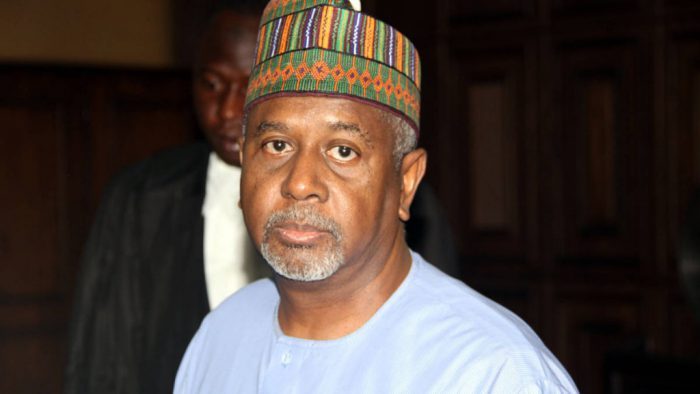 Barrister Juliet Ibekaku-Nwagwu, a Senior Special Assistant to the President Muhammadu Buhari on Judiciary Reforms, why the incumbent government may release former National Security Adviser, Col. Sambo Dasuki despite the bail granted him.
She said that those calling for the release of Dasuki should consider the fact that many innocent Nigerians died just because the former NSA shared the money meant to fight insurgency to politicians.
Ibekaku-Nwagwu in an interview with Sun newspaper, said, "I wish you could tell me a couple of judgments that the government disobeyed apart from the Dansuki's case, which is really based on national security interest.
"I want to know about other cases. If you have to balance national security, the interest of persons and individuals, there has never been any country where you allow an individual's interest to override the national security. And until we can come to grasp with the facts that an individual sat back and allowed several human beings to be
killed and slaughtered in the North-east without using the money meant for buying arms for the military.
"Until we come to grasp with the fact that the fundamental problems we have today, part of the security problems we have today, is traceable to the corruption that started way back before this government came into office.
"And if we are trying to balance that national security interest with that of individual interest, I am sure the courts will review their decision.
"The security problems we have today in Benue, Plateau, Taraba, Adamawa and other states are not something that are just happening, it goes beyond that. Somebody is funding it; somebody is equipping, somebody is making sure that those people can go out and create so much mayhem and kill several human beings.
"We need to come to terms that we have a national security problem in this country. And how we deal
with it sometimes is to allow a presidential directive to enable us to deal with these problems. What I am saying is that when we talk about the case as it is, we should always make sure that we do an analysis of the historical antecedents that led us to
where we are today.
"The matter is still in court and the government of Nigeria reserves the right to go to appeal on that decision. So, the government of Nigeria is reviewing the judicial decision; the government of Nigeria will determine whether to go on appeal and request for 'stay of execution' on this matter. It is not a political matter.
"It is a security matter. I think between the judiciary and the executive, there is an on-going discussion as to whether this particular decision requires a further judicial review by way of an appeal. Let us allow the appeal process to be exhausted."
Copyright Naija News 2019.
All rights reserved. You may only share Naija News content using our sharing buttons. Send all news and press releases to
newsroom@naijanews.com
.